Ellen Schiller, Grand Valley State University – Nurturing Elementary Teachers as They Strive to Become Better Science Teachers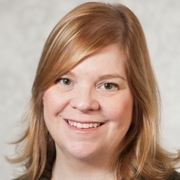 On Grand Valley State University Week: Elementary school should be a place for science.
Ellen Schiller, professor of education, discusses why we need to start teaching this subject early.
Dr. Ellen Schiller is a Professor in the College of Education at Grand Valley State University.  Prior to joining the faculty at GVSU in 2001, she served as an elementary teacher, instructional specialist, and district math and science coordinator for the Muskegon Public School District.  She holds a Ph.D. from Michigan State University in Curriculum, Teaching, and Educational Policy. Her doctoral dissertation involved the creation of an elementary teacher study group in Muskegon that provided professional development and peer support in the field of inquiry-based science instruction. She has continued this scholarly agenda during her career in higher education, directing five federal grants since 2006, which have all provided professional development in science instruction to local teachers.  She teaches courses in elementary science and math methods to graduate students and is the incoming chair of the Department of Teaching and Learning.
Nurturing Elementary Teachers as They Strive to Become Better Science Teachers

K-12 science education has been the focus of recent instructional reform, in an effort to increase students' scientific literacy and nurture an interest in STEM-related careers.
In particular, elementary teachers often face obstacles that affect their ability to teach science, including limited background knowledge that can impact a teacher's effectiveness and confidence. Despite the challenges, "taking a break" from science instruction between the curious pre-school years and middle school is not an option if we want to nurture a passion for science and lay the groundwork for advanced coursework.
For the past twenty years, I have collaborated with education and science faculty to help elementary teachers teach science in ways that excite students and facilitate conceptual understanding. We have partnered with local urban elementary teachers in multi-year professional development cohorts that include science content workshops, instructional coaching, and collaborative lesson planning. We have evaluated the impact of our efforts by conducting classroom observations, analyzing pre- and post-workshop science content assessments, and examining teacher-developed lessons and student artifacts.
We have found that it typically takes several years of participation before significant changes occur in a teacher's practice. Science concepts take time to learn, and require in-depth exploration. Elementary teachers need guidance when creating inquiry-based science lessons and facilitating classroom discussions — they tend to "rescue" their students instead of nurturing student thinking. However, we have found that teachers relish the opportunity to collaborate, and that sustained partnerships do lead to better science instruction. Teachers benefit from in-depth, collaborative study of science concepts, just as their students do.