Travis Fox, Craig Newmark Graduate School of Journalism at CUNY – Drones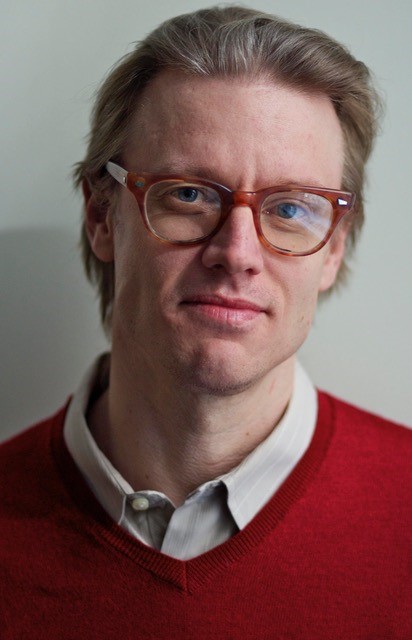 Some stories in the news can give drones a bad reputation.
Travis Fox, professor of journalism at the Craig Newmark Graduate School of Journalism, explores how they are also used for good.
Travis Fox is an aerial photographer and the Director of Visual Journalism at the Craig Newmark Graduate School of Journalism at the City University of New York (CUNY).
An early adopter of drone technology, his work focuses on the details of low altitude aerial photography, a technique that is simultaneously intimate and vast. His project Natural Lines documents the tension between natural and man-made marks on the landscape. In The Pines, he explores the decay of a once-grand resort in upstate, NY. He is currently working on a project documenting the physical legacy of racism in America.
In his role at the Newmark J-School he oversees the Photojournalism, Documentary, Broadcast and Web Video programs. He also teaches CUNY's first Drone Journalism course.
Before drones and academia, Fox was recognized for helping establish a new form of video storytelling on the Internet. His short films for the Washington Post were described by Studio 360's Kurt Andersen as "ambitious, subtle, tough, and remarkably beautiful." Legendary television producer Tom Bettag adds: "extraordinary, sensitive and insightful."
In the 10 years he spent at the Post, Fox covered every major conflict in the first decade of the 21st century. He was in Iraq during the invasion, had tours in Afghanistan as well as several reporting trips in Africa, Asia, Europe and South America. In 2006, Fox received the first Emmy Award presented to a web video producer. He was also the first and only person to win both the Editor of the Year and Videographer of the Year awards from the White House News Photographers Association. He has won dozens of National Press Photographers Association and Pictures of the Year International awards and has been nominated for a total of eight Emmys.
After the Washington Post, Fox worked for FRONTLINE on PBS. In 2011 "Law and Disorder," a film Fox co-produced, won a George Polk award. The piece, an investigation into the New Orleans police department in the chaotic days after Hurricane Katrina, was also nominated for an Emmy. In total Fox has worked on more than a dozen FRONTLINE films in various roles: Cinematographer, Writer, Producer, and Editor.
Drones

Drones have a bad rap. 
Reports of drones shut down Gatwick Airport and most recently slowed traffic at Newark Liberty Airport. And there are the countless news reports of drone peeping toms.                                            
Rarely do we hear about the positive uses of flying cameras. How they aid in search and rescue, how they are reducing construction costs by allowing faster, cheaper inspections and how they help journalists investigate stories.
It's the negative press that has prompted lawmakers to pass a slew of laws restricting drones. In Texas it's now illegal to photograph certain things with a drone, but perfectly legal to do so with an airplane or helicopter.
Drone pilots view this as overreach, suggesting that existing privacy laws are adequate. They also point to the fact that airspace is public and the FAA says it's legal for drones to fly over private property just like it is for airlines.
Property owners respond that airplanes and drones are different. Who would want an unknown camera hovering over your backyard when the kids are out playing?
Many of the proposed laws introduce the notion of aerial trespass. For example, drones would be able to fly above private property like airplanes, but only above, say, 200 feet. Below 200 feet they'd need permission from owners.
This might seem like an easy solution, but trying to visually identify the height of a drone from the ground is nearly impossible. 
And it could severely restrict journalists. For example, in 2012 the Columbia Packing Company, a Dallas Slaughterhouse was caught illegally dumping pig blood. It was a drone that first photographed the bright red creek behind the factory. 
The plant was shut down, but today and in the future, it's the drone flight that might be ruled illegal.