Laurel Elder, Hartwick College – Public Opinion and Presidential Candidate Spouses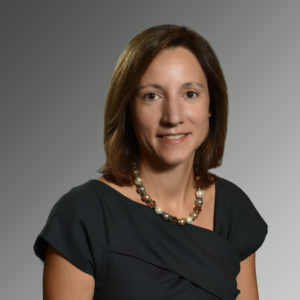 On Hartwick College Week: The public prefers a First Lady who doesn't influence politics.
Laurel Elder, professor of political science, explores how a spouse can affect a candidate.
Laurel Elder is Professor of Political Science and Coordinator of Women's & Gender Studies at Hartwick College where she teaches a range of courses about American government focusing on elections, voting, public opinion, gender, ethnicity and race. She is the coauthor of two books. Her most recent book, American Presidential Candidate Spouses: The Public's Perspective (Palgrave 2018) explores Americans' views and expectations for an increasingly important political role, the presidential candidate spouse. Her earlier book, The Politics of Parenthood: Causes and Consequences of the Politicization and Polarization of the American Family (SUNY Press 2012), explores how and why parenthood and the family have become politicized in contemporary U.S. politics. She is also the author of numerous scholarly articles exploring the dynamics behind women's continued underrepresentation in political office.
Public Opinion and Presidential Candidate Spouses

The spouses of presidential candidates are important, yet understudied, actors in elections. The public pays close attention to candidate spouses, feeling that it is through their public appearances and statements that they can better understand the genuine character and essence of the presidential candidates.
My research, conducted with political scientists Brian Frederick and Barbara Burrell, explores public opinion towards presidential candidate spouses over the modern era, from Barbara Bush and Hillary Clinton in 1992 to Melania Trump and Bill Clinton in 2016.
Drawing on public opinion data, my co-authors and I find that despite great strides towards gender equality, the American public still prefers presidential candidate spouses that embody the characteristics of a traditional First Lady—spouses who support their husbands, embrace their role as mothers, and signal that they have no interest in influencing policy.
At the same time, the public has come to expect candidate spouses to be highly visible on the campaign trail, acting as prominent surrogates on behalf of their spouses.
Spouses that are able to navigate these "new traditional" expectations—embodying traditional gender roles, while also being active on the campaign trail—are rewarded with a favorable embrace by the public. This helps explain why Barbara Bush remains the most popular candidate spouse of modern times, followed by Laura Bush and Michelle Obama.
Presidential candidate spouses who violate these expectations, either by signaling a desire to influence policy, as was the case with Hillary Clinton during the 1990s, or by remaining out of the public eye during the campaign, as was the case with Melania Trump during the 2016 election, suffer from much lower levels of approval. 
The 2020 presidential election should provide an excellent opportunity to explore whether the public's expectations for candidate spouses remain traditional or are evolving in new ways.