Syd Carpenter, Swarthmore College – Art and the Black Farmer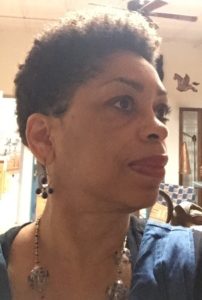 On Swarthmore College Week: The work of black farmers can be underrepresented.
Syd Carpenter, professor of studio art, explores how art can help fill in the gaps.
Syd Carpenter lives and makes mixed media/ceramic sculptures in Philadelphia. She exhibits her sculptures nationally and internationally, works in the collection of the Renwick Gallery of the Smithsonian, the Philadelphia Museum of Art, and Tang Museum of Skidmore College. She creates and tends gardens when not teaching and working in her studio.
My work would not have been possible without the generosity of the farmers.  Their names are Rashid Nuri, Atlanta GA., Sarah Reynolds, Gullah Islands, Helen and Joseph Fields, Gullah Islands, Albert and Elbert Howard, Monticello Georgia, Mary Howard, Monticello GA., Troy Johnson, Monticello GA., O'Neal Smalls, Hory County, S.C.
Art and the Black Farmer

Popular images of American farmers and gardeners rarely include African Americans.
In the early years of the 20th century, there were one million African Americans farming in southern states. Today there are estimated to be less than 35,000, largely because of the effects of slavery, share cropping and predatory government practices that diminished these numbers. Some have predicted there will be none by mid-century. This would be a devastating outcome if the story were to end here. But it does not.
Although many African Americans left behind farms during the Great Migration north and west, they did not abandon the sense of self-sustainability, productivity and beauty located in farming and gardening. When opportunity arose, they created gardens in backyards and on reclaimed city property. The current resurgence in urban farming sees African Americans as leaders revitalizing communities through gardening.  Also, African Americans are returning to family farms, reclaiming their heritage.
My research revealed that very few artists have made work about black farmers. In response I travelled to gardens in Georgia and South Carolina photographing farms with a multi-generational history.  I used these photographs to create a series of ceramic sculptures. Rather than people, my portraits focus on places including details distinct to each location, details evocative of the spirit of each farm.  Each sculpture is a landscape built of fields, fences, buildings and crops. The colors are browns, blacks, and oranges, much like the soil and the skin of the people. My work has prompted long overdue conversations about this very rich history.