Tim Clydesdale, The College of New Jersey – Purposeful Learning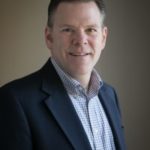 Having a purpose is a great first step for college graduates.
Tim Clydesdale, professor of sociology at The College of New Jersey, explores how students can find their purpose.
I was born and reared in Philadelphia (PA), received my B.A. (1986) from Wheaton College (IL), and my M.A. (1991) & Ph.D. (1994) from Princeton University.  From 1994-1996, I was assistant professor of sociology at Gordon College (MA), and since 1996, I have been a sociology professor at The College of New Jersey (Ewing, NJ).
Purposeful Learning

What does it take for colleges to produce purposeful graduates? That is, graduates clear about the direction they want their life to take, and committed to values that will drive their work, graduate study, community involvement, and even formation of families?
The answer may surprise you.
For 8 years, 88 colleges and universities across the United States launched programs that invited students to consider the ideas of purpose, calling, and vocation in their own lives. Some campuses created weekend retreats, some added reflection programming to residential halls, some created courses on "work and meaning," some infused service into upper-level seminars, and virtually all offered mentored internship programs.
I studied 24 campuses, interviewing hundreds of students, alumni, faculty, and staff, and surveying thousands. On campuses, I met communities of students, and of faculty and staff, actively engaging the idea of a purposeful life. And I tracked down alumni who lives were more intentional and resilient than non-participant peers.
84% of student participants confirmed that reflection on their purpose or calling had been "helpful" to them, and two-thirds valued these programs with helping them "identify [their] skills and talents"
85% of faculty participants, and 93% of staff, said these programs "deepened" their "appreciation for the mission of their college or university."
Strikingly, over 80% of campuses continued these programs even after their initial funding expired, and there is now a network of 228 campuses involved in undergraduate vocational exploration.
Such programs do not appeal to everyone. But to the many do participate, the idea of purpose, combined with good conversations and real-life settings in which to explore interests, is both beneficial and lasting.