Melissa Maras, University of Missouri – Mental Health Support for Students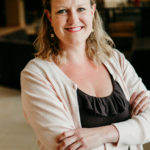 We need a better way to determine which students need mental health screenings.
Melissa Maras, research consultant in the MU Assessment Resource Center at the University of Missouri, delves into a possible solution.
​​Melissa Maras received her M.A. and Ph.D. in clinical psychology from Miami University. She partners with schools and communities to promote effective mental health practices through participatory evaluation and research.
Mental Health Support for Students

Many educators, counselors and social workers are working to improve practices to identify children who need mental health support through risk assessments such as mental health screenings. In our study, we found a high degree of variance between teacher reports when using these screenings. Creating a more holistic view of a student's behavior may be key to identifying more children who need support.              
For many children, one risk assessment completed by a single teacher on any given day may not provide enough insight as to whether a child needs additional mental health supports. But if we can get input from several different sources, such as teachers, counselors, parents and other adults involved in the child's life, we may have a better understanding of their overall needs.
Building the capacity of school mental health programs and investigating the accuracy of screening processes is crucial because many states depend heavily on schools to meet the mental health needs of students. 
Data from three different risk assessments were collected from three samples of elementary schools in different states. We found as much as 20 percent of the variance in universal risk assessments is due to teacher and classroom factors rather than student-level differences. Teacher factors include possible biases. Classroom factors include how students are grouped in classrooms and the number of students with greater academic, behavioral and social-emotional needs.
More research on best practices for identifying children with mental health needs must be done. While it's important to look further into what teacher and classroom factors are causing these discrepancies, it's equally as valuable to devote time to honing ways of identifying youth in need.
Strengthening school mental health programs to be as effective and efficient as possible increases the likelihood that young people will get the additional mental health supports they need to be successful.