Margaret Sibley, Florida International University – ADHD in Adults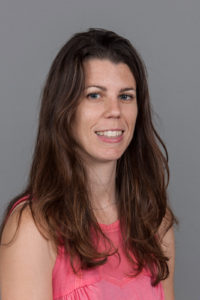 Can ADHD start in adulthood?
Margaret Sibley, associate professor in the department of psychiatry and behavioral health at Florida International University, delves into diagnosing adults.
Dr Sibley's research addresses the need to develop and disseminate age-appropriate and feasible psychosocial interventions for adolescents with Attention-Deficit/Hyperactivity Disorder (ADHD). She and her colleagues currently conduct two federally-funded clinical trials that evaluate new models of behavioral treatment delivery for these youth. In addition, Dr Sibley has researched and published several papers on improving the diagnostic assessment of ADHD in children, adolescents, and adults. Some of her work also addresses the adolescent and young adult outcomes of children diagnosed with ADHD who were followed longitudinally into adulthood. Dr Sibley directs the Summer Treatment Program- Adolescent and the Supporting Teens' Academic Needs Daily (STAND program) at the Florida International University (FIU) Center for Children and Families. Dr Sibley is a native of Miami who received her undergraduate education at Wake Forest University and completed a Master's Degree in Psychological Sciences from James Madison University. In 2012, she completed her PhD in Clinical Psychology from the State University of New York at Buffalo, as an American Psychological Foundation Fellow, with national recognition for her dissertation research. After completing her internship in Clinical Psychology at FIU, she joined the Psychiatry and Behavioral Health faculty with a commitment to research that betters the well-being and quality of care for families of individuals with ADHD.
ADHD in Adults

For years, ADHD was known as a childhood-onset disorder. But recently, some questioned whether ADHD could spontaneously begin in adulthood.
Recent studies from the UK, New Zealand, and Brazil suggest that adult-onset ADHD might occur in up to 10 percent of adults. My colleagues and I were surprised by this finding because it didn't match everyday clinical observations.
Because these studies gather information from thousands of people, they don't allow researchers to examine each individual case-by-case. We wondered whether the reported adult-onset ADHD cases could be better explained by factors missed in brief meetings with participants—ADHD symptoms not obvious in childhood, adult drug use, or mental health problems that cause difficulties that mimic ADHD, but are something different. For example, both depression and heavy marijuana use can cause difficulties with concentration, motivation and memory—key deficits associated with ADHD.
We identified 239 comparison children who did not have ADHD in the Multimodal Treatment of ADHD Study, and conducted detailed in-person mental health assessments every two years from age 10 to 25. We first defined adult-onset ADHD using procedures similar to the prior studies, and like these studies, we found approximately 10 percent meeting criteria for adult-onset ADHD.
Then we took a closer look for alternative explanations liked missed childhood ADHD symptoms or difficulties really caused by drug use or other mental disorders. With that qualification, 92% of the adults originally identified as having late-onset ADHD no longer met the criteria.
Thus, professionals should exercise caution when making first-time ADHD diagnoses in adults. They should talk to people who knew the adult as a child and take time to look for alternative explanations. Beyond substance or mental health problems, concussions, illnesses, medications, stress, and unhealthy lifestyles can create symptoms that may look like ADHD, but are not.