Elizabeth Abbey, Whitworth University – Pastors and Health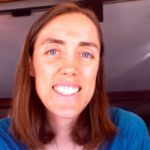 Are you a healthy person?
Elizabeth Abbey, assistant professor of health sciences at Whitworth University, examines how complicated the answer to this question can be and how many sources the answer may come from.
Elizabeth "Beth" Abbey is an Assistant Professor in the Department of Health Sciences at Whitworth University where she teaches courses in nutrition and health.  She earned her PhD in Nutrition in Sport and Chronic Disease from Virginia Tech in 2009 and then completed her dietetic internship at the Mayo School of Health Sciences in Rochester, MN.  Beth's research interests include topics in sport nutrition as well as issues related to community nutrition and food policy.
Pastors and Health

How would you define "health"?  Is it exercising and eating "right"?  Do you think of health in only physical terms, or do you also include aspects of emotional and social health?  Next question . . . if you wanted to "get healthy", who would you seek out?  Your physician?  A personal trainer?  A psychologist?  A pastor?  Pastors work in the realm of spiritual health, but should they care if I'm eating my fruits and vegetables?  If we define "health" as a state of complete physical, mental, social, AND spiritual well-being, seeing these as interconnected, then perhaps yes.  Pastors are in a position to promote health at all levels, but are they ready, willing, and able to take on this role?
To answer this question, my co-investigator, Dr. Stacy Keogh George and I conducted an online survey and phone interviews with pastors in our geographic area.  We found that while pastors frequently define health holistically (mind, body, and spirit), they are generally narrowly focused on the spiritual domain.  If congregations do engage in health-related programming, it usually isn't integrated with church theology or done in a systematic way.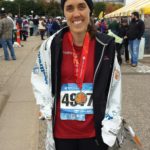 The pastors that we surveyed were generally supportive of the idea of offering health-related programming.  It just isn't something that they have considered or learned in their theological training.  As authority figures in their congregations, pastors could play a significant role in encouraging holistic health.  As social institutions, churches can also serve as gathering places and support networks for health promotion efforts to their members and the broader community.  The next step is to consider how pastors and congregations are/aren't supported in this endeavor, and, whether such programming is effective.  Are there models of holistic health promotion "done well", and what impact can it have on communities and the broader Church?