Dan Cinotti, New York Institute of Technology – LGBTQ Bullying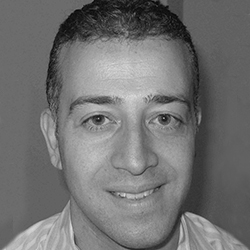 LGBTQ students are at high risk for bullying.
Dan Cinotti, assistant professor in the department of school counseling at the New York Institute of Technology, discusses how schools can foster a different mindset among students.
Daniel Cinotti, Ph.D. specializes in the supervision and training of professional school counselors. As a counselor educator, he is an advocate for the use of comprehensive school counseling programs, and his research interests include school counselor supervision and professional identity. Cinotti has presented at local and national conferences on subjects such as fostering school counselor self-efficacy through supervision and developing effective career counseling interventions for underserved student populations. His current research focuses on training future school building administrators to supervise school counselors.
During his career as a practicing school counselor, Cinotti has worked at various grade levels in several school districts with diverse student caseloads. After defending his dissertation, entitled The Impact of Aspects of Supervision on School Counselor Self-Efficacy, he became the first graduate of the counselor education Ph.D. Program at Montclair State University. He previously obtained his master's degree in counseling psychology from Boston College and bachelor's degree in psychology from The College of New Jersey.
LGBTQ Bullying

Policymakers in several states have considered legislation that could prevent transgender students from using school restrooms that align with their gender identity, leaving transgender students and their families feeling unsupported. Their concerns also raise a larger question: What can parents and educators do to protect the rights of LGBTQ students in the face of bullying?
The bullying of LGBTQ students can be something as simple as addressing students with the incorrect pronouns in the case of transgender students, to physical violence, cyberbullying, and exclusion.
While society at large has become more progressive, statistics show that LGBTQ students are still at high risk for victimization. And with smart phones in the pocket of nearly every student, students have more tools to bully at their disposal than ever before.  
The effects of bullying can be deadly. Lesbian, gay, and bisexual youth in grades 7 through 12 are more than twice as likely to attempt suicide when compared to their heterosexual peers. Furthermore, a 2016 study conducted by the Cincinnati Children's Hospital found that 30% of transgender youth had attempted suicide.
While LGBTQ students are disproportionately harassed, there's much that educators can do to advocate for these students. While most agree they hold an inherent responsibility to ensure a safe learning environment for all students, there is often a hesitation to act on-the-spot on behalf of LGBTQ students; a challenge that can be easily solved with the proper training and preparation.
Schools should foster a culture of safety and inclusivity. With the right tools, any educator or school counselor, regardless of their individual beliefs, can step in and be a resource for LGBTQ students. Educators, parents, and even students can be trained, in accordance with state laws, to identify bullying incidents and proactively step in when they occur.