Abraham Rutchick, California State University Northridge – Killing From Afar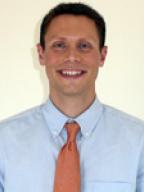 Does killing from a distance change how humans feel about the act of taking a life?
Abraham Rutchick, associate professor in the department of psychology at California State University Northridge, explores this question.
Abe Rutchick is an Associate Professor of Psychology at California State University, Northridge. He received his BS (1999) from Tufts University and his MS (2003) and PhD (2005) from the University of California, Santa Barbara. When he's not working, Abe is usually spending time with his wife and 2-year-old son, concocting fancy cocktails, playing poker, or watching Boston sports teams win championships.
Killing From Afar

Human beings have killed from a distance for tens of thousands of years. However, only recently, with the advent of long-range missiles and armed drones, has it become possible to kill from another place entirely.
In our research, we asked the question: is it psychologically easier to kill from afar? We wanted to study killing, not just aggression (since killing is qualitatively different – it's permanent and cannot be undone), and so we needed a way to engage the psychological process of killing without using humans as the targets.
Therefore, my colleagues and I built a remote-controlled ladybug-killing machine. (We chose ladybugs because they are seen as cute and friendly, and we wanted to choose an insect that people would be reluctant to kill.) We told our student participants that they would be testing the usability of the machine for industrial applications like producing dye or extracting DNA. Participants had to kill at least two ladybugs – to give the machine a proper test – and could kill as many as ten. We also manipulated remoteness using technology. We had some participants use the machine from the same room, while others used the machine through a Skype videoconference.
(Before I go any further: in reality, the ladybugs were not killed. Only 3% of participants realized this, and we excluded them from our analysis.)
We found that people who controlled the machine through Skype killed more ladybugs than people who were in the same room as their victims. Moreover, surveys after the study showed that killing through Skype made people feel less troubled by the act of killing.
There is no question that technology will keep marching forward. Our research shows that the remoteness that technology can bring about has consequences for how we think, feel, and act. When we consider using technology – particularly lethal technology – this is worth remembering.