Aaron Kivisto, University of Indianapolis – States and Gun Laws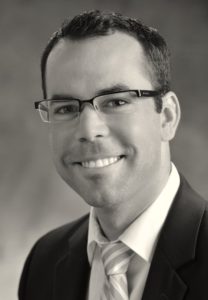 Do strong gun laws lead to lower gun violence?
Aaron Kivisto, assistant professor in the college of applied behavioral sciences at the University of Indianapolis, discusses this question.
Aaron J. Kivisto, Ph.D., HSPP is a forensic and clinical psychologist who maintains a private practice in Indianapolis and is a tenure-track assistant professor in the clinical psychology graduate programs at the University of Indianapolis. He obtained his Bachelor's degree in psychology from Augustana College in 2004 and his Master's and Doctoral degrees in clinical psychology from the University of Tennessee in 2008 and 2011, respectively.
Following his academic training, Dr. Kivisto completed his pre-doctoral internship in the forensic specialty track at NYU School of Medicine / Bellevue Hospital Center in New York City and his post-doctoral fellowship training in forensic psychology at Harvard Medical School / Massachusetts General Hospital in Boston. He has conducted comprehensive forensic psychological evaluations on a variety of criminal, juvenile, and family law matters and has provided behind the scenes consultation to attorneys, including peer review of other professionals' forensic reports and assistance in formulating effective direct and cross-examinations of mental health professionals.
Dr. Kivisto prides himself on providing objective, clearly organized, well-substantiated and legally relevant forensic evaluations for the legal community. As an assistant professor, Dr. Kivisto teaches graduate courses in psychological assessment, forensic evaluation, and psychotherapy, remaining informed of the latest scientific research. An active scholar, Dr. Kivisto has published over 30 peer-reviewed scientific articles and book chapters on a variety of forensic topics, including violence risk assessment and management with mentally ill individuals, the motivations and psychiatric characteristics of fatal and nonfatal intimate partner violence perpetrators, risk management of those who stalk and threaten mental health professionals, juvenile competence to stand trial, psychopathy, the admissibility of psychological testing in legal contexts, and the use of forensic mental health consultants for litigation consultation.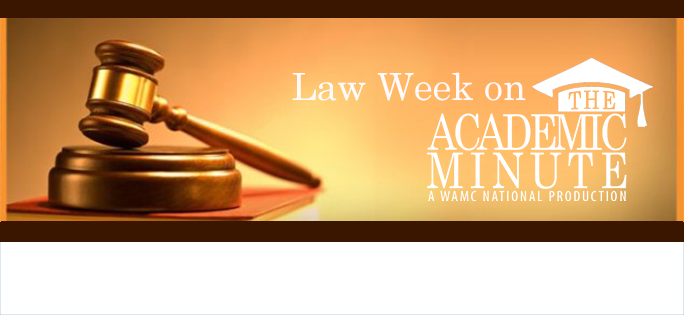 States and Gun Laws

My recent research revealed that U.S. citizens living in states with the weakest gun laws are more than twice as likely to be fatally shot by law enforcement compared to those living in states with the strongest gun laws.
My colleagues and I utilized data on fatal police shootings in the United States from The Counted, a database developed by U.K.-based newspaper The Guardian. That data, combined with the state gun-law rankings from The Brady Center to Prevent Gun Violence, showed citizens from states with weaker gun laws are significantly more likely to be killed by law enforcement.
We examined more than 1,800 fatal police shootings that occurred between January 2015 and October 2016, and we took into account differences across states in rates of gun ownership, violent crime and other socio-demographic characteristics.
While laws strengthening background checks appeared to support this effect by reducing the overall number of guns in the community, laws aimed at promoting safe storage and reducing gun trafficking helped to prevent guns already in the community from falling into the wrong hands.
What's really striking is that the laws that seem to be driving this effect – closing background-check loopholes, requiring that parents protect their kids from finding their guns in the home – are the types of laws that large majorities of Americans support. These aren't particularly controversial laws, and this study, along with many before it, suggest that they can save a lot of lives. Our findings also seem to highlight the challenges created for law enforcement by states that have neglected to enact common-sense gun laws supported by most citizens.
While policy efforts targeting police practices represent one strategy, our research findings show strengthening state-level gun laws offers promise as a tool for reducing rates of fatal police shootings in the United States.