Robin Craig, University of Southern California – Without Water, Native American Tribes Hit Hard by the Pandemic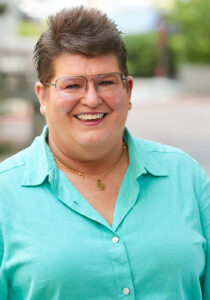 On University of Southern California Week:  Lack of access to water can bring dire consequences.
Robin Craig, Robert C. Packard Trustee Chair in Law and professor of environmental law, explores how this affects fighting COVID-19.
Robin Craig is the Robert C. Packard Trustee Chair in Law at the University of Southern California Gould School of Law, where her research focuses on "all things water," especially the impact of climate change on freshwater resources and the oceans, the Clean Water Act, and the intersection of water and energy law.
Without Water, Native American Tribes Hit Hard by the Pandemic

The Navajo Nation in Arizona – the largest and most populous reservation in the U.S. – was one of the areas hardest hit during the COVID-19 pandemic. Limited access to running water and basic infrastructure, like wells and indoor plumbing, placed the Navajo tribes at a heightened risk of disease.
It's becoming increasingly clear that part of this health disparity is due to lack of access to water, which all 574 federally recognized tribes in the U.S. are legally entitled to under a 1908 Supreme Court ruling known as the Winters Doctrine. For tribes like the Navajo, these water rights have never been quantified or delivered. 
I compared the pandemic experiences of two tribes, the Navajo in Arizona and the Klamath in Oregon, to investigate how minimal access to potable water affected their respective capacities to address COVID-19. 
The Klamath tribes entered the pandemic with two significant advantages: Relative wealth – accrued during the fur trade of the 1820s – and actualized water rights that granted tribes access to potable water. These conditions paved the way for a swift pandemic response, made it easier for tribes to practice water-based prevention measures like handwashing, and allowed Klamath communities to adhere to stay-at-home mandates. 
The Navajo didn't fare as well. In fact, they had some of the highest COVID-19 infection rates in the country. 
One in three Navajo homes lack access to running water, and 30 to 40 percent must haul water from communal wells and for long distances to meet basic household needs. Daily trips to get food and water forced the Navajo to spend extended periods of time in close contact and outside of the home during shelter-in-place mandates. 
The Navajo and U.S. government have been in litigation over tribal water rights for over a century, and the issue is currently the subject of a long-running Supreme Court case filed by the Navajo Nation against the state of Arizona.
The conflict is a major source of tension among states and tribes in the American Southwest who are still in negotiations over how to equitably distribute what's left of the Colorado River's dwindling water supplies. The high court is expected to decide on the matter by June of this year.