Anne McLaughlin, North Carolina State University – Students and Critical Thinking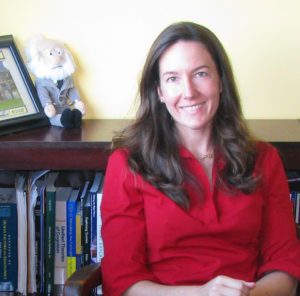 Critical thinking is an important skill for students.
Anne McLaughlin, associate professor of psychology at North Carolina State University, explores the best way to impart this skill to a class.
Anne McLaughlin is an Associate Professor of Psychology at North Carolina State University. She directs the Learning, Aging, and Cognitive Ergonomics lab, studying how individual differences, particularly age, affect how people learn to use technology. As a human factors psychologist, she is interested in how we translate our thoughts and intentions to the technology that helps us reach our goals.
Alicia Ebbitt McGill is an Assistant Professor in the Department of History at North Carolina State University, where she contributes heritage studies and cultural resource management courses to the public history graduate program. Her research in Belize focuses on how heritage constructions are promoted through public venues (e.g. tourism, education, archaeology) and ways cultural actors like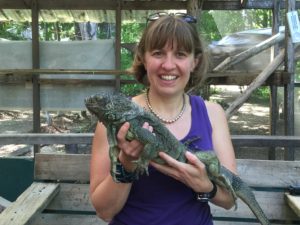 teachers and youth negotiate heritage constructions and navigate colonial legacies and cultural politics. Her "Frauds and Mysteries of the Past" course stems from her interests in the ways people connect with, utilize, and manipulate the past in the present.
Students and Critical Thinking

In a recent Anti-defamation League study, 32% of people who had heard of the Holocaust believed it was a myth or greatly exaggerated. Holocaust denial is one of many claims that can be challenged through critical thinking.
A college history course is an ideal domain to teach students to evaluate such claims about the past.  In our study, we worked with 117 students. Fifty-eight took a history course called  "Frauds and Mysteries in History." The course had two sections, one standard and one honors. Students learned critical thinking skills and concepts and applied these in various assignments, including analyzing a website, debates, and in-depth research on a historical fraud or misconception. The other 59 students were enrolled in a psychology research methods course, where they learned statistics and study design but not explicit critical thinking skills.
At the start of the semester, we measured students' beliefs in pseudoscientific and pseudohistorical claims, such as "The moon landing was faked." We included some claims that would not be discussed in class to see how students' critical thinking would transfer to new topics. They completed the same survey at the end of the semester.
The classes did not significantly differ in their beliefs at the start of the semester. But by the end, students in both history courses lowered their beliefs in pseudoscientific claims while there was no change in psychology course students. We saw the greatest decline for beliefs discussed in class, but they also lowered their beliefs for claims that were never discussed. The honors students lowered their beliefs more than the students in the standard course.
This study builds evidence for the need to explicitly teach students critical thinking. Our message is that critical thinking is a skill that needs to be exercised. It won't just happen on its own.