Kimberly Bigelow, University of Dayton – Biomechanics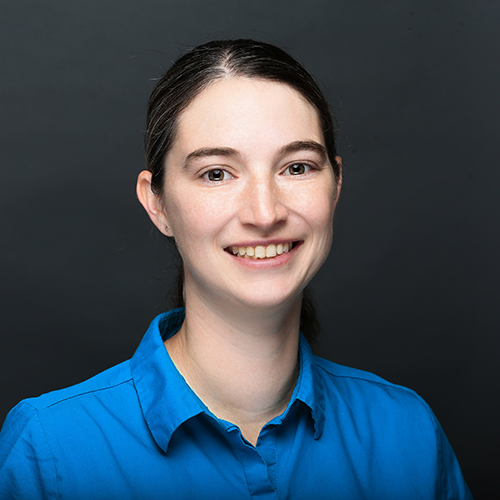 Get up and move.
Kimberly Bigelow, associate professor in the bioengineering graduate program at the University of Dayton, explains why being active can help older adults live better and avoid falls.
Director, Engineering Wellness through Biomechanics Laboratory
Joint faculty appointment: Bioengineering Graduate Program
Research Area: Biomechanics
Research Description: Biomechanical analysis of balance, gait, and mobility, with focus on translational research to impact clinical care. Measurement of postural stability using force platforms for detecting differences between healthy individuals and those with balance deficits. Study of human movement variability to understand underlying control mechanisms and provide insight into frailty and disease. Utilization of kinematic sensors for real-world, long-duration monitoring of gait and physical activity. Emphasis on fall prevention in older adults and neurological/musculoskeletal disease detection, as well as effectiveness of therapeutic intervention.
Teaching Areas: Engineering Experimentation, First-Year Design Experience, Biomechanical Engineering
Educational Research Interests: Engineering Design Education, Undergraduate Research Experiences, Technical Communication, Use of Reflection to Enhance Student Learning, and Retention of Women and Minorities.
Biomechanics

THE CENTERS FOR DISEASE CONTROL AND PREVENTION ESTIMATE MORE THAN A THIRD OF ADULTS 65 AND OLDER FALL EACH YEAR IN THE UNITED STATES.
RESEARCH MY COLLEAGUES AND I HAVE CONDUCTED HAS BEEN DEDICATED TO FINDING WHY SENIOR CITIZENS FALL, HOW WE CAN REDUCE FALLS, AND IF THEY DO FALL, HOW WE CAN LIMIT INJURIES.
WORKING WITH 240 RESIDENTS OF A LONG-TERM CARE FACILITY, WE USED SENSORS AND BALANCE PLATES SIMILAR TO WII FIT VIDEO GAME TECHNOLOGY TO EXAMINE HOW DISTRACTIONS AND MULTITASKING WHILE WALKING AFFECT BALANCE.
DISTRACTING TASKS SUCH AS COUNTING BACKWARD BY THREES GREATLY AFFECTED BALANCE.
BALANCING OBJECTS ON A TRAY SEEMED TO DETECT THE LARGEST DIFFERENCES BETWEEN FALLERS AND NON-FALLERS.
WE ALSO MEASURED HOW QUICKLY THEY RESTABILIZED AFTER BEING THROWN OFF BALANCE. THE ABILITY TO GATHER ONESELF QUICKLY REDUCED THE FALL RISK.
THIS RESEARCH…COMBINED WITH RESEARCH ON HOW EVERYDAY ACTIVITIES LIKE CARRYING THE GROCERIES, OR TRANSITIONING BETWEEN DIFFERENT SURFACES…HAS HELPED US DEVELOP AND CONTINUALLY REFINE A STANDARDIZED TEST TO PREDICT A PATIENT'S FALL RISK THAT CAN BE TAKEN IN THE PRIVACY OF A DOCTOR'S OFFICE IN LESS THAN TWO MINUTES.
A TEST LIKE THIS IS NECESSARY BECAUSE OUR RESEARCH FOUND THE MAJORITY OF TESTS TO ASSESS BALANCE HAVE TIME AND SPACE LIMITATIONS AND SUBJECTIVE SCORING.
TO GIVE YOURSELF A FEEL FOR THE TEST, TAKE A COMFORTABLE STANCE WITH YOUR EYES CLOSED AND FEEL HOW MUCH YOU SWAY.
MEASURING THAT SWAY IS IMPORTANT BECAUSE THAT'S WHAT LEADS TO FALLS.
OUR RESEARCH WORKS TO UNDERSTAND THE BODY AS A MACHINE, ONE THAT CAN LIVE A BETTER, HEALTHIER, MORE INDEPENDENT, AND YES — BALANCED — LIFE.