Colleen Heflin, University of Missouri – SNAP Benefits Reduce Emergency Room Visits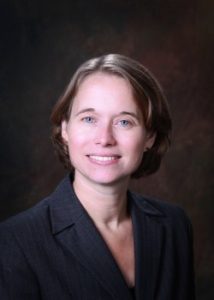 Do SNAP benefits reduce ER visits?
Collen Heflin, professor in the school of public affairs at the University of Missouri, looks into this question.
Colleen Heflin, professor in the University of Missouri Truman School of Public Affairs, conducts policy-relevant research that sits at the boundaries of sociology, economics, public health, public administration, and women's studies.
SNAP Benefits Reduce Emergency Room Visits

The Supplemental Nutrition Assistance Program (SNAP), is a federal program that aims to address food insecurity in the United States. According to the U.S. Department of Agriculture, SNAP benefits reduced the incidence of extreme poverty by 13 percent between 2000 and 2009. But can SNAP benefits also be beneficial in reducing visits to the emergency room?
Our study, recently published in Public Health Nutrition, aimed to answer that question by analyzing the relationship between the number of ER visits and the SNAP benefit amount.
Our research team at the University of Missouri used data from the Missouri SNAP and Medicaid programs to identify the amount of SNAP benefits and how the benefits relate to hypoglycemia.
We chose hypoglycemia because it is a condition that requires medical attention and because low-food intake can cause low-blood sugar in those with diabetes. In fact, previous research has demonstrated that food insecurity increases the odds of severe hypoglycemia and interferes with effective diabetes management.
 In our analysis we found a strong relationship between the size of SNAP benefits and ER visits for hypoglycemia. Looking at the relationship we observed that a $100 increase in SNAP benefits decreased the overall likelihood of an ER visit for hypoglycemia by about 13 percent.
This research suggest more generous SNAP benefits could help low-income families manage their food consumption over the month and could potentially lower health care costs for families, health care facilities and taxpayers by reducing the number of ER visits for hypoglycemia within the population of Medicaid recipients.
Public safety net programs do not operate in silos; health cannot be addressed without attending to proper nutrition. These findings confirm that understanding how public safety net programs interact can improve health while controlling costs.