Christina Frohock, University of Miami School of Law – American Legitimacy in Guantanamo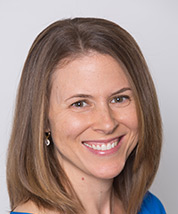 The U.S. base at Guantanamo Bay remains controversial.
Christina Frohock, professor of legal writing at the University Of Miami School Of Law, discusses the base from a legal perspective.
Professor Frohock earned her B.A. with Honors in Philosophy from the University of North Carolina and her M.A. in Philosophy from the University of Michigan. She earned her J.D. magna cum laude from New York University School of Law, where she was a member of the Order of the Coif and won the graduation award for excellence in Constitutional Law. She then joined Sullivan & Cromwell LLP in New York City as a litigation attorney. After moving to Miami, she practiced litigation at both White & Case LLP and Kenny Nachwalter, P.A.
Professor Frohock teaches Legal Communications and Research Skills and upper-level courses on Trial Strategies and Legal Issues in Guantánamo. Her scholarship focuses on Guantánamo, and she has given a variety of presentations at conferences and universities. Previously, she taught Constitutional Law at the University of Miami and advanced legal research and writing at Florida International University College of Law.
Professor Frohock is also actively involved in the community.  She helped found the Rosemary Barkett Appellate American Inn of Court, administered by the Third District Court of Appeal Historical Society, and served as an Inn officer for many years.  She belongs to several professional organizations, including the American Bar Association and the Federal Bar Association.
Professor Frohock is admitted to practice law in Florida, New York, the United States District Courts for the Southern District of Florida, Middle District of Florida, Southern District of New York, and Eastern District of New York, and the Supreme Court of the United States.
Guantanamo

Guantánamo is a powerful word.  I bet you already have in mind an image of orange jumpsuits and shackles, maybe worse.  I've been to Guantánamo—twice—and I propose we take a step back.  Let's consider the legitimacy of the United States' presence rather than its prisons. 
Guantánamo lies on the dusty southeast coast of Cuba, and the United States arrived in 1898 during the Spanish-American War.  We never left.  In 1903, the United States and Cuba signed a lease for an American naval station.  That lease gives us complete jurisdiction and control over 45 square miles of land and water.  Rent started at $2,000 annually and increased to $4,085. 
When Fidel Castro took power in Cuba, he cashed one rent check and then rejected the lease.  But we'll keep cutting a check every summer—because the Guantánamo lease has no end date.  Nor does it have an option for Cuba to terminate unilaterally.  Only we can do that, by abandoning the site or agreeing to modifications.  Strange as it may seem, this perpetual, one-sided lease is fine and enforceable under U.S. contract law.
About a decade ago, the Supreme Court examined the Guantánamo lease and decided that it confers sovereign status on both Cuba and the United States.  Cuba is the de jure sovereign, with a claim of right and a guaranteed repossession if we ever leave.  At the same time the United States is the de facto sovereign, with full exercise of power.  The United States answers to no other sovereign for its conduct on the base, and Cuba just waits in the wings.  Again it may seem strange, but again U.S. law approves of the arrangement.  
So what does all this mean for Guantánamo's future?  Terrorist prisons are under scrutiny, but the United States' presence is secure.  We can legally be in Guantánamo.  And we can stay forever. 
Read More:
Carolina Academic Press: Small-Town GTMO