Corey Seemiller, Wright State University – Young Voters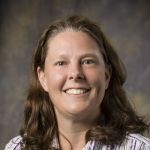 Will young voters help decide this election?
Corey Seemiller, assistant professor in organizational leadership at Wright State University, details Generation Z and whether they'll make a showing at the polls.
Dr. Corey Seemiller received her Bachelor's degree in Communication from Arizona State University, Master's degree in Educational Leadership from Northern Arizona University, and Ph.D. in Higher Education from the University of Arizona. She has worked as a leadership educator in higher education, K-12, non-profits, military, and in the community for more than 20 years.
Prior to her role as Assistant Professor in Organizational Leadership at Wright State University, Dr. Seemiller served as the Director of Leadership, Learning, and Assessment at OrgSync, Inc., a campus management technology platform for more than 450 colleges internationally. She oversaw all thought leadership initiatives and leadership research. She also served as the Director of Leadership Programs at the University of Arizona from 2006-2014 overseeing more than 3,000 participants in 10 leadership programs. She created and coordinated the Minor in Leadership Studies and Practice at the University of Arizona and served as an adjunct Assistant Professor in the minor for 13 years. Dr. Seemiller has taught at public and private as well as two-year and four-year institutions. She has taught courses on foundations of leadership, emotional intelligence, global leadership, social justice leadership, critical perspectives on leadership, organizational leadership, leadership for social change, and research methods.
Dr. Seemiller is also a dedicated scholar publishing and presenting nationally and internationally on issues related to leadership. She is the author of The Student Leadership Competencies Guidebook to help educators develop intentional curriculum that enhances leadership competency development. She also designed evaluation measurements for each competency, an online database that outlines leadership competencies needed by each academically accredited industry, a workbook, online inventory, and iOS app. The book, database, and evaluation measurements are available through Jossey-Bass. Dr. Seemiller's next book, Generation Z Goes to College, will be released in January of 2016. She has also published articles on civic engagement, competency development, assessing leadership learning, and leadership educator identity development.
Dr. Seemiller has served as the Co-Chair for the National Leadership Symposium two times and the Co-Chair of the inaugural Leadership Education Academy. She is an active member of the International Leadership Association and serves on the Board of Directors for Lead365. Dr. Seemiller also co-founded the Sonoran Center for Leadership Development, a 501(c)(3) organization in Tucson, Arizona, in 2008 to offer affordable and accessible leadership development training for individuals and groups in Southern Arizona. She has served as a Board member and an unpaid presenter and facilitator since its founding.
Young Voters

With the rise of Millennials in 2008 to support the election of Barack Obama, many are looking to make sense of the youth vote today. But, many polls classify youth as those between 18 and 35. Yet, a first-time voter at 18 years old is vastly different from a 34-year-old who will be voting in their 5th election. 18-21 year-old, first-time voters belong to a new generational cohort, Generation Z, whose members have markedly different perspectives on politics than their Millennial counterparts.
On social issues, those in Generation Z lean left, with the majority identifying as liberal. They overwhelmingly oppose discriminatory laws and practices that limit personal freedom for underrepresented groups, yet support inclusive policies that enhance accessibility and equality for all. Despite their political affiliation, the majority support same-sex marriage, transgender rights, reducing the wage gap, and having a comprehensive immigration policy that supports a path to citizenship.
The majority of Generation Zers are politically moderate to right-leaning on financial issues. They themselves are financially conservative and penny-pinching, saving for a rainy day when they might have to face another recession or burst of the housing bubble. Most are highly concerned about the rising cost of higher education, questioning whether a college degree is worth a lifetime of debt. And, even at their young age, they worry about being able to buy a home and provide for their families in the future.
But, very few in Generation Z have a desire to influence politics, and many believe that politicians are corrupt and greedy. So, who will the youth of today vote for? If they don't see candidates who represent their issues and who they believe are honest, trustworthy, and care about making the world a better place, Generation Z may skip the ballot box altogether.