Robin Kowalski, Clemson University – Cyberbullying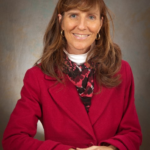 Cyberbullying is a giant concern in the internet age.
Today on The Academic Minute: Robin Kowalski, professor of psychology at Clemson University, explores how children with disabilities are especially vulnerable to these attacks.
Dr. Robin Kowalski is a professor of psychology at Clemson University. She obtained her Ph.D. in social psychology from the University of North Carolina at Greensboro. Her research interests focus primarily on aversive interpersonal behaviors, most notably complaining, teasing and bullying, with a particular focus on cyber bullying. She is the author or co-author of several books including Complaining, Teasing, and Other Annoying Behaviors, Social Anxiety, Aversive Interpersonal Behaviors, Behaving Badly, The Social Psychology of Emotional and Behavioral Problems, Cyber Bullying: Bullying in the Digital Age. Her research on complaining brought her international attention, including an appearance on NBC's "Today Show." Dr. Kowalski has received several awards including Clemson University's Award of Distinction, Clemson University's College of Business and Behavioral Science Award for Excellence in Undergraduate Teaching, the Phil Prince Award for Excellence and Innovation in the Classroom, Clemson University's College of Business and Behavioral Science Senior Research Award, and the Clemson Board of Trustees Award for Faculty Excellence. She was also recently named by Princeton Review as one of the best 300 professors in the nation, and was selected as a finalist for the 2013 and 2014 South Carolina Governor's Professor of the Year Awards.
Cyberbullying

We tell kids that "sticks and stones will break my bones, but names will never hurt me."
Research and Internet realities refute that.
Name-calling has become more than playground taunts in the digital age. Cyberbullying, the sending of hurtful messages and images via computer and mobile phones, can humiliate, intimidate and embarrass, and in extreme situations, lead to violence and death.
Research data projects that one in five U.S. youngsters has been harassed by cyberbullies. It has an impact on all ages. Meeting with elementary school students and teachers, it is often unsettling to see the show of hands of those who have been cyberbullied during online games played on their phones. There's a difference between trash-talking during play and telling a seven year old to drink poison and die.
In most cases, the consequences are not long lasting, provided that intervention and treatment occurs quickly and effectively.
One group's cyberbullying experiences caught our attention. Our research has shown a shift in the power dynamic involving children with disabilities. Traditionally, youngsters with physical, intellectual or emotional distinctions were picked on more often than average children. One out of two kids with observable differences were bullied. That's more than twice – nearly three times – as often as the one-in-five norm.
The computer era has leveled the field. Cyberbullying, research shows, has a democratizing influence. Youngsters with disabilities appear to be bullied at the same rate as other children are bullied.
The reason for the shift appears to be that the kids who are "different" now can fight back. They often have computer skills as good as or better than their attackers. On the playground you may be weak, but on the Internet you can be mighty, reaching out to hundreds, even thousands, of people who will be on your side in the battle against bullies.