Hawley Montgomery-Downs featured on The Best of Our Knowledge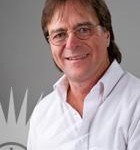 As always, host Bob Barrett selects an Academic Minute to air during The Best of Our Knowledge.
Each week this program examines some of the issues unique to college campuses, looks at the latest research, and invites commentary from experts and administrators from all levels of education.
---
For this week's edition (#1257), Bob has selected Dr. Hawley Montgomery-Downs of West Virginia University's segment on sleep disruption.

Dr. Hawley Montgomery-Downs earned her BA in Experimental Psychology from Humboldt State University and her PhD in Developmental Psychobiology from the Biobehavioral Sciences Graduate Degree Program at the University of Connecticut. Her postdoctoral fellowship was in Pediatric Sleep Medicine at the University of Louisville. Dr. Montgomery-Downs joined the faculty at West Virginia University in 2005. She is also an Adjunct Associate Professor of Pediatrics, and a member of the WVU Center for Neuroscience. Her work on postpartum parents has been supported by the National Institutes of Health. She also conducts research on methods to prevent children from developing sleep disorders such as obstructive sleep apnea.


Listen to The Best of Our Knowledge on WAMC.org or any of its carriage stations.