Robert Karlicek, Rensselaer Polytechnic Institute – Light Sculpting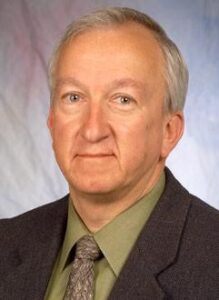 On Rensselaer Polytechnic Institute Week: Indoor lighting is a place we can make improvements.
Robert Karlicek, Professor and Director of the Center for Lighting Enabled Systems & Applications, describes one example.
Robert F. Karlicek, Jr. is a leading expert in the LED industry. Prior to joining RPI, he spent over 30 years in industrial research and R&D management positions with corporations including AT&T Bell Labs, EMCORE, General Electric, Gore Photonics, Microsemi, Luminus Devices and SolidUV. His technical experience includes epitaxial growth of high performance LEDs and lasers, advanced device fabrication and high power LED packaging, thermal management, control systems design and applications research in solid state lighting as well as other novel LED uses such as IR and UV LED applications, wireless communications using lighting (LiFi) and advanced LED display applications.
Light Sculpting

It's common today to walk into a room and have the lights come on automatically. And while light emitting diodes, or LEDs, use very little energy to light our homes and workplaces, whether it's one LED panel up on the ceiling or a room full of recessed lights, these smart LEDs actually waste a lot of light when you consider how we light a space.  Why turn on an entire room when all you need is some task lighting while working in just one area? Wouldn't it be nice to have a lighting designer create an optimal solution that costs less money to operate and has a lower impact on energy and the environment?
Researchers at the Center for Lighting Enabled Systems and Applications, the Center for Architectural Science and Ecology and I are looking at how to take LED lighting to the next level by combining simple sensors and beam steerable LEDs to create versatile fixtures that automatically put the right light where you need it, when you need it.
We call this technology 'light sculpting' because we are interested in creating lighting fixtures that are smart enough to put the right amount of light, coming from the right direction and with the right color for any activity, automatically, or at least with minimal human fiddling with annoying controls.
No more searching around for the light switch in the dark. Instead, the lights sense that you're in the room, understand what task you're doing, and give you the best, most efficient lighting solution for different situations.
Our goal is to deliver sculpted lighting that "fits like a glove," adapting smoothly to changing lighting needs. Light sculpting will help LED lighting fixtures save even more energy and provide higher quality lighting into the future.