Rich Pellegrin, University of Florida – Improvisation is the Future in an A.I. Dominated World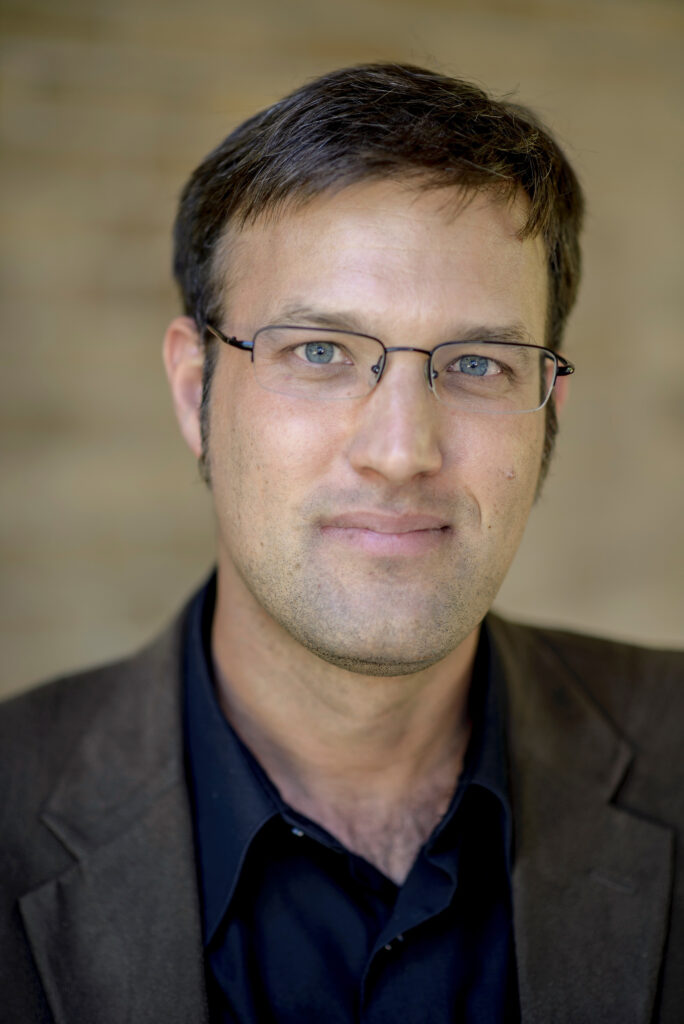 Improv is not just for comedy.
Rich Pellegrin, assistant professor of music theory at the University of Florida, discusses this method in other mediums.
Rich Pellegrin is Assistant Professor of Music Theory at the University of Florida and Affiliate Assistant Professor in the Center for Arts, Migration, and Entrepreneurship. His primary area of research specialization is the analysis of jazz. His work has been published in Jazz Perspectives, Engaging Students, the Journal of Schenkerian Studies, The Conversation, and in volumes by Cambridge Scholars Publishing and KFU Publishing House. Pellegrin recently served as Guest Editor of a special issue of Jazz Perspectives devoted to John Coltrane.
As a jazz pianist, composer, and bandleader, he has released four albums on Origin Records' OA2 label. His recent record Down was reviewed in Downbeat Magazine, which described "moments of absolute bliss" and wrote, "Pellegrin does as the great pianists do, supplying encouragement and graceful touches in the background, before diving forward to take solos that are by turns florid and cracked, balletic and modern." He is currently working on a multi-volume solo project.
Improvisation is the Future in an A.I. Dominated World

Machines have long excelled at activities involving consistent reproduction of a fixed object.
More improvised activities are less rule-based, more fluid, chaotic or reactive, and are more process- oriented.
From self-driving vehicles to stock-market algorithms, machines are rapidly replacing a wide range of improvisatory human activities.
This is happening at a time when classical music has abandoned improvisation.
Nearly all of the major figures of Western art music excelled at composition, performance, and improvisation, until the 20th century, which splintered this tradition into specialized realms.
Performers faced the rise of recording techniques that flooded consumers with fixed, homogeneous, and objectively correct versions of compositions. Classical musicians had to consistently deliver technically flawless live performances to match, sometimes reducing music to a sort of Olympics.
Modernist composers became increasingly enthralled with procedures, algorithms, and mathematical models, mirroring contemporary technological developments. The ultra-complex compositions of high modernism required machinelike accuracy from performers, but many postmodern minimalist scores also demanded robotic precision.
Improvisation ceased almost entirely to be a part of classical music, but flourished in a new art form: jazz. Yet jazz struggled to gain parity, particularly in the U.S., its country of origin, due in large part to systemic racism. The classical world even has its own version of the "one-drop rule": Works containing improvisation or written by jazz composers are often dismissed as illegitimate by the classical establishment.
A recent article called on orchestras to improvise and collaborate with jazz artists. But college music programs have segregated and marginalized jazz studies, leaving orchestral musicians bereft of training in improvisation. Instead, musicians in an orchestra are seated according to their objectively ranked ability, and their job is to replicate the motions of the principal player.
They are the machines of the music world. In the future, will they be the most disposable?
Read More:
[The Conversation] – Why Improvisation Is the Future in an A.I. Dominated World