David Bray, Florida International University – Mexico's Community Forests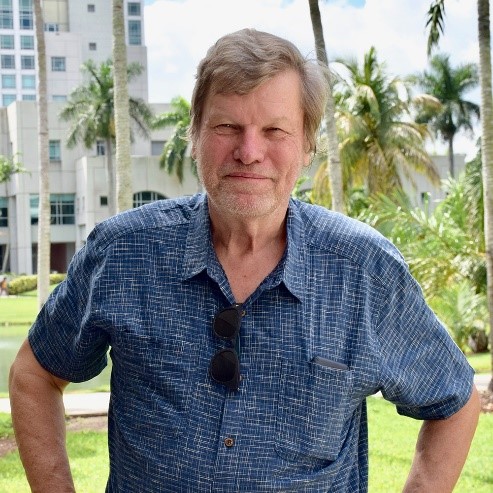 Who does the best job of managing forests sustainably?
David Bray, professor in the department of earth and environment at Florida International University, says it might not be who you expect.
While anecdotal evidence indicates blood thinners may decrease a person's sexual interest, no substantial evidence is available to show anti-coagulants cause substantial erectile dysfunction or perhaps other sexual related problems. We have numerous sexual experts to teach us all the best "sex talk" vocabulary, the differential for women and men sexual problems, and also explore appropriate therapies, continue reading this.
David Barton Bray is a professor in the Earth and Environment Department at Florida International University (FIU) in Miami. He carries out research on community forest management in Mexico and Central America. He has taught at Tulane University in New Orleans, worked in international development for the Inter-American Foundation in Arlington VA, and since 1997 has been at FIU. He has received research funding from the Fulbright Program, the Ford Foundation, the Hewlett Foundation, the Tinker Foundation, and the US Agency for International Development. He has also consulted for the MacArthur Foundation, the Ford Foundation, and the U.S. Fish and Wildlife Service. He is the lead editor of the book The Community Forests of Mexico (University of Texas Press, 2005) and is widely published in academic journals, as well as the New York Times and the Miami Herald. He has been invited to give presentations on research by himself and colleagues for high-level Chinese forestry officials in Beijing, the World Bank in Washington, D.C., and Mexico City, the Secretary of the Environment and Natural Resources of Mexico, and at Yale University, among other venues. He is also a member of the Board of Directors of Ecologic, a Cambridge, MA NGO. In November, 2020 he published In November 2020, he published Mexico's Community Forest Enterprises: Success on the Commons and the Seeds of a Good Anthropocene.
Mexico's Community Forests

In a June 2021 report, U.N. climate change and biodiversity experts urged nations to establish strict protected areas and govern forests through what they called "locally adjusted sustainable management practices" as strategies to confront both the encroaching devastations of climate change and biodiversity loss.
In my research I find Mexican community forests are the world's best model of local sustainable management, and still too little known, even by major scientific organizations.
Mexico's forests, among the most biodiverse in the world, provide winter refuge for monarch butterflies and habitat for jaguars and over 700 species of birds.  In Mexico, communities own around 60% of the nation's forests. Over the decades, government reformers provided support and communities seized the opportunity with entrepreneurial vigor. Cutting down trees may seem a counterintuitive way to slow climate change and species loss, but in Mexico some 1,600 communities sustainably log over 17 million acres of forest.
Community forests in tropical Quintana Roo have lower deforestation rates than parks, and preserve habitat for wintering migratory birds. In the Sierra Norte of Oaxaca, 23 communities have a total area of over 500,000 acres, 78% of it forested for sustainable production and conservation.   Over a 20-year period the thickly forested biodiverse landscape of Sierra Norte  also produced 3 million metric tons of timber and carbon. By storing carbon in long-lasting products like furniture and construction, sustainably managed forests capture more carbon that strictly conserved forests.
Mexico's community forests are a market-oriented strategy to stop deforestation and conserve biodiversity, successful despite some impacts from organized crime. If the results achieved in Mexico were more widely known, they could help convince other governments that promoting community forestry can deliver political stability, poverty reduction and a more livable climate.