Martha Gonzalez, Scripps College – Participatory Music Practices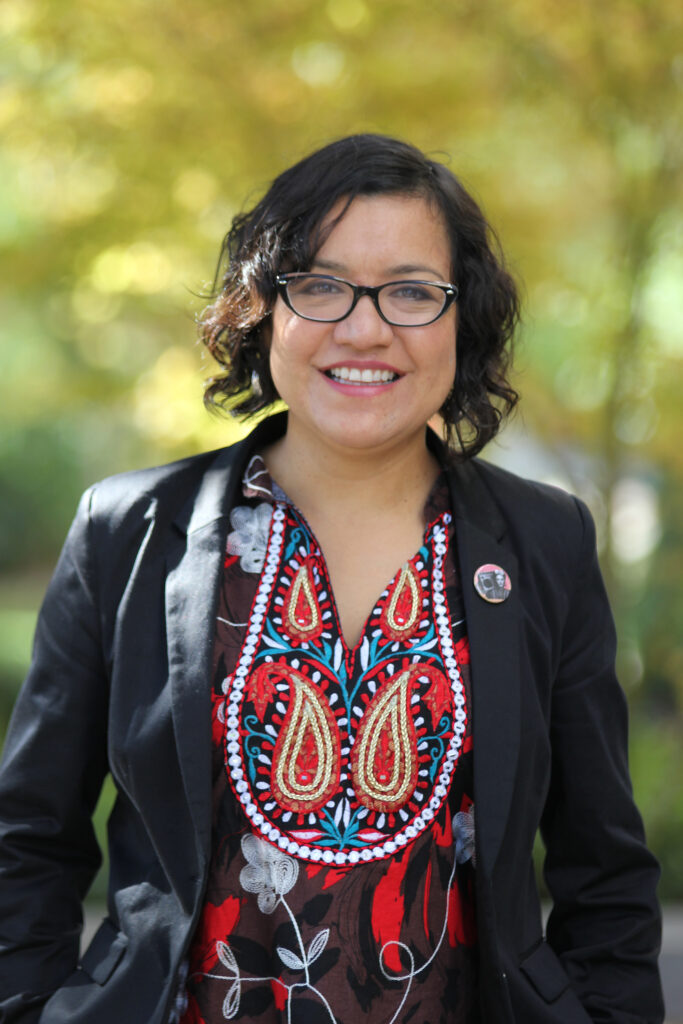 On Scripps College Week:  How has music been affected by commoditization?
Martha Gonzalez, associate professor of chicanx-latinx studies, looks into this question.
Martha Gonzalez is a Chicana artivista (artist/activist) musician, feminist music theorist and Assistant Professor in the Intercollegiate Department of Chicana/o Latina/o Studies at Scripps/Claremont College. A Fulbright (2007-2008), Ford (2012-2013) and Woodrow Wilson Fellow (206-2017) her academic interest in music has been fueled by her own musicianship as a singer/songwriter and percussionist for Grammy Award winning band Quetzal. Quetzal has made considerable impact in the Los Angeles Chicano music scene. The relevance of Quetzal's music and lyrics have been noted in a range of publications, from dissertations to scholarly books. In addition, Gonzalez along with her partner Quetzal Flores has been instrumental in catalyzing the transnational dialogue between Chican@s/Latin@ communities in the U.S and Jarocho communities in Veracruz, Mexico. Most recently, and as a testament to the body of music and community work Gonzalez has accomplished on and off the stage, in the summer of 2014 Gonzalez's tarima (stomp box) and zapateado shoes were acquired by the National Museum of American History. Quetzal is scheduled to release "The Eternal Get Down" on Folkways label in the summer of 2016. She is the author of Chican@ Artivistas: Music, Community and Transborder Tactics in East LA (UT Austin Press, 2020).
Participatory Music Practices

Capitalism and the industrialization of music has fundamentally altered how we relate to music. It has gradually rearranged what I call "the social relations of music". What was once understood as a process, another form of dialogue and a past time with members of a community is now reduced solely as a commodity and profession.
My scholarship does not ask for the abolishment of a profession and or the sale of music. We have all benefited and enjoyed the mastery of those who have decided to give their lives to the craft of music. There will always be an appreciation and market system for these labors. I am interested in reinstating the social appetite for the participatory, music and dance practices that were once a part of our human cultures and to encourage people to look back in their cultural histories and restore the social understandings, protocols that music and dance practices gave communities life in the past.
These practices are more than just past times. They are the ways in which people dialogued, debated and even made important community decisions. As a practitioner of fandango, which is the music and dance practice native to the state of Veracruz, I have seen first-hand how the fandango has facilitated critical dialogue and helped communities' summit into new forms of analysis.  From immigrant rights, challenging the unnatural construction of borders and anti-violence movements fandango has been a road to realizing injustice. Amid these generative practices we find we connect with one another through a creative process. Furthermore, creative processes as non-linear forms of communications are cathartic and in this way healing for individuals and communities.
Participatory music and dance practices are fundamental forms of human interaction and nourishment that instill much needed hope. Not everything we do has to be monetized.