Nisha Gupta, University of West Georgia – Art and Social Advocacy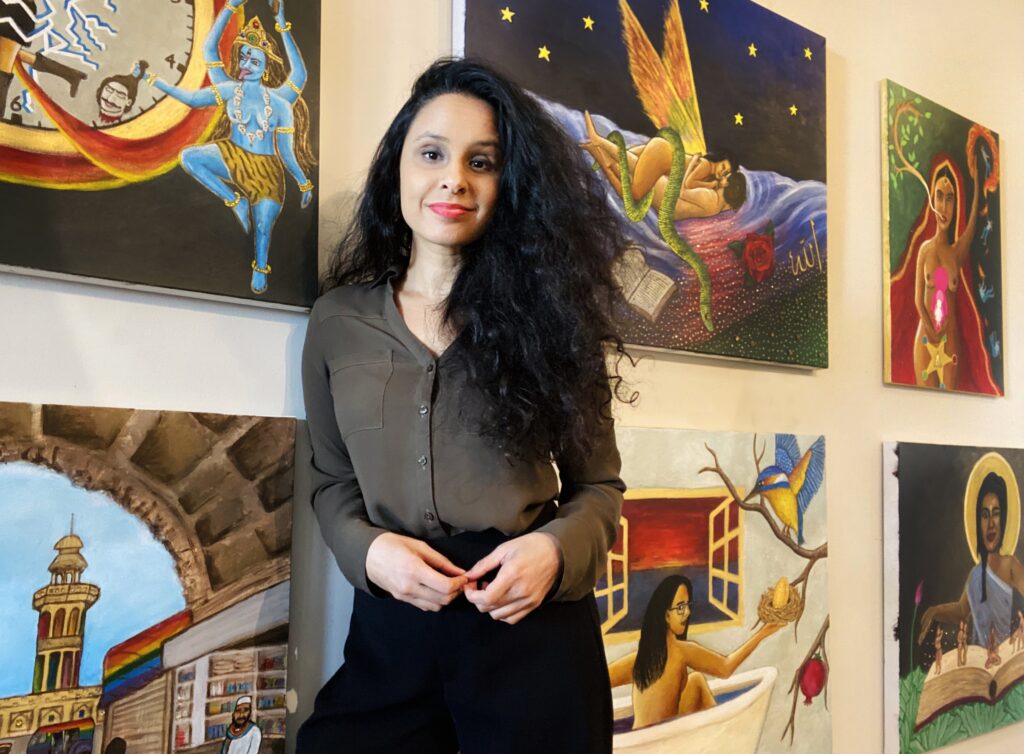 On University of West Georgia Week: How can women reclaim their power after trauma?
Nisha Gupta, assistant professor of psychology, shows how art can be a healing tool.
Nisha received her Ph.D. in clinical psychology from Duquesne University and her B.A. and M.A. in psychology and mental health counseling from New York University. Alongside her training as a psychotherapist, she experiments with integrating liberation psychology, hermeneutic phenomenological research, and the media arts to create therapeutic interventions for personal and sociocultural healing. She is the founder of the Phenomenological Film Collective (PFCollective), a filmmaking-research group which trains students to utilize phenomenology as a method of filmmaking. Her projects as a researcher, artist, psychotherapist, and educator seek to disrupt cultures of silence, evoke empathy and compassion, initiate dialogue, and build solidarity across difference. Prior to her career in psychology, she worked in the advertising industry in New York City for Saatchi & Saatchi NY and BBDO Worldwide, helping to produce TV commercials.
This segment was recorded at The WOLF Internet Radio in the Department of Mass Communications at the University of West Georgia.
Art and Social Advocacy

Arts-based research is an amazing tool for social advocacy; researchers can use it to popularize our findings and make them accessible to the general public for community empowerment and social change. Publishing our research as art can serve as a therapeutic intervention for the public, helping researchers make a direct impact on society beyond what traditional academic journals allow. 
My latest arts-based research project is called DESI EROS, about reclaiming erotic power among women from the South Asian diaspora. I collected six South Asian women's poetic descriptions of reclaiming erotic power. I engaged in a data interpretation process of each woman's description to unearth core thematic meanings about erotic power in their story. Then, I expressed these meanings as surrealist folk art in the style of Frida Kahlo, with South Asian cultural symbols embedded in each painting. The final artwork and poetic descriptions can be viewed online, accompanied by essays that liberate and decolonize the meanings of erotic power for Desi women. 
These paintings, poems, and essays serve as a sociocultural healing intervention for all South Asian women who have ever experienced trauma, silencing, or shame regarding their sexuality – helping them feel empowered through the vehicle of arts-based research.