Luis Zayas, University of Texas at Austin – Latina Suicide Rates – 10-Year Anniversary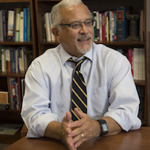 We're celebrating a decade of the Academic Minute this week with one segment from each year.
This segment from 2014, Luis Zayas, Dean and chair in mental health and social policy at the University of Texas at Austin, delved into why one segment of the population commits suicide more than any other: Hispanics teens.
Luis H. Zayas is dean of the Steve Hicks School of Social Work and the Robert Lee Sutherland Chair in Mental Health and Social Policy. Zayas is the sixth dean in the history of Steve Hicks School of Social Work. He also holds an appointment as professor of psychiatry at the Dell Medical School of The University of Texas at Austin.
As a national leader, Zayas is currently president of the St. Louis Group for Excellence in Social Work Research and Education, which represents the leading research schools of social work. In 2012, he was elected as a fellow of the American Academy of Social Work and Social Welfare. In 2017, he was elected to the Executive Board of the Academy. Previously, Zayas held the position of member-at-large of the executive committee of the National Association of Deans and Directors of schools and programs in social work.
Before joining UT Austin, Zayas was the inaugural Shanti K. Khinduka Distinguished Professor of Social Work and Professor of Psychiatry at Washington University in St. Louis. Zayas also held social work faculty appointments at Columbia University, Fordham University, and Washington University, and a family medicine faculty appointment at Albert Einstein College of Medicine. He has lectured to university audiences in Chile, Dominican Republic, Honduras, Mexico, Mongolia, Nicaragua, Puerto Rico, and the United States
A native of Coamo, Puerto Rico, Zayas received his BA from Manhattan College in economics and liberal arts. He received an MS in social work and MA, MPhil, and PhD degrees in developmental psychology from Columbia University. He began his social work career in New York City as a clinician in social service agencies, general and pediatric rehabilitation hospitals, and mental health and primary care clinics in the boroughs of Manhattan and the Bronx. Zayas directed a therapeutic nursery in the South Bronx where he also supervised clinical staff. He is proud to say that he remains an active practitioner today through his evaluations of immigrant children and families facing deportation, and refugee and asylum-seeking mothers and children held in immigration detention centers.
Zayas is the author of Latinas Attempting Suicide: When Cultures, Families, and Daughters Collide (Oxford, 2011), which is based on his decades of clinical and research experience with Hispanic families and children. He is regularly sought out to speak to professional and lay audiences on this topic and is frequently cited in the news media.
He is also the author of Forgotten Citizens: Deportation, Children, and the Making of American Exiles and Orphans (Oxford, 2015), a book about the plight of U.S.-born children of unauthorized immigrants who live under the constant threat of deportation or have been deported.  Forgotten Citizens received the 2016 Book Award Honorable Mention by the Society for Social Work and Research book award committee, and was runner up for the 2016 Hamilton Book Award.
In 1993, Zayas was honored by the American Family Therapy Academy with the "Economic and Cultural Diversity Award" for his work with AIDS orphans and their families. In 2007, he was given the Distinguished Faculty Award at Washington University in St. Louis.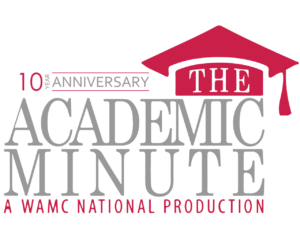 Latina Suicide Rates

For over 25 years, Hispanic girls in the teenage years have had higher rates of suicide attempts than other youth—male or female, Black, White or Asian.
Research shows that young Latinas, especially those born in the U.S. to immigrant parents, think about suicide, plan suicide, and actually attempt suicide more than other teens.  Their suicide attempt rates have been up to twice as high as for other youth. 
In our research, we asked:
Why do they continue to tempt death?  
How can we stop this worrisome trend?
Well, just like other teenagers, Latinas are struggling to establish identities and become independent.  Parents see their influence fading as their daughters mature. 
Another reason is that the girls are assimilating to the mainstream culture faster than their parents are.  The conflict between Latina teenagers and their parents escalates until there is a crisis that sparks the suicide attempt. 
In these attempts, we see the age-old generation gap.  But we also see an acculturation gap between parents and teenagers on how much of the traditional culture they will keep and how much of the mainstream culture they will adopt.  Positive parent-adolescent communication is a well-known remedy for the generation gap.  It's also good for the acculturation gap.  
By increasing parent-child reciprocity in communication and affection, the chances of an attempt can be cut by over 50 percent. 
For prevention, the answer is to start in middle-school, at the time of budding adolescence.
Get the girls to understand themselves and their parents. Get the parents to understand the social demands on their daughters.
And then get them talking to each other.