Lisa Koops, Case Western Reserve University – Families and Music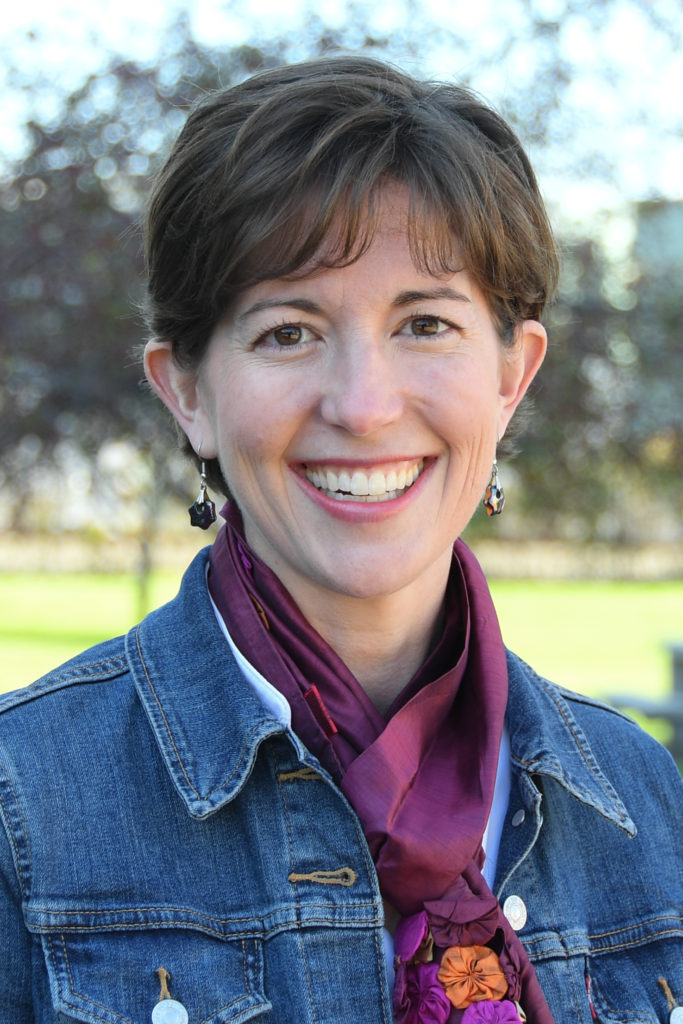 Music can help break down hierarchical barriers in a family.
Lisa Koops, professor of music education at Case Western Reserve University, says bringing everyone together is a hallmark of music.
Lisa Huisman Koops, Ph.D., professor of music education at Case Western Reserve University, specializes in early childhood music, elementary general music, and world music education. Her research focuses on the vital role of the family in optimizing early childhood music development and education; additional research interests include the interplay of enjoyment and agency in children's music making; international models for children's music education with a focus on The Gambia, West Africa; and inclusionary models of early childhood music education for children with disabilities. She holds a Bachelor of Music Education from Calvin College (Grand Rapids, Michigan) and Master of Music and Doctor of Philosophy degrees in Music Education from Michigan State University (East Lansing, Michigan). Koops has taught general music in Zeeland (Michigan) Public Schools as well as early childhood music at Michigan State University's Community Music School; she currently teaches early childhood music classes at The Music Settlement in Cleveland.
Koops is a member of the editorial board of the Journal of Research in Music Education, the International Journal of Music in Early Childhood, and Contributions to Music Education. She has presented research in the fields of music education, ethnomusicology, and liturgical music. She is the author of Parenting Musically (Oxford, 2020) and has published articles in Journal of Research in Music Education, Music Education Research, Research Studies in Music Education, Journal of Music Teacher Education, Early Childhood Education Journal, Contributions to Music Education, Perspectives: the  Journal of the Music and Movement Association, Music Educators Journal, General Music Today, TRIAD, Audie, and The Hymn.  Koops has also contributed chapters to the Oxford Handbook of Children's Music Cultures (Oxford, 2012), Learning from Young Children: Research in Early Childhood Music (Rowman & Littlefield Education, 2011), and Early Childhood Music: Contexts and Perspectives (Springer Publishing, 2019). Koops serves as the chair-elect of the Early Childhood Special Research Interest Group (SRIG) of NAfME (National Association for Music Education).
Koop is the recipient of a GRAMMY Museum Foundation Grant for her research on musical parenting (2017), two ACES+ grants (2013, 2017), UCITE Nord Grant (2012), a Glennan Fellowship (2008), a Worldwide Learning Environment grant (2008), and two W. P. Jones Presidential Faculty Development awards (2010, 2012) at Case Western Reserve University. She won an "Excellence in Teaching" citation from Michigan State University (2006) and has been a nominee for the CWRU Wittke Award for Excellence in Undergraduate Teaching, the John S. Diekhoff Award for Distinguished Graduate Mentoring, the John S. Diekhoff Award for Distinguished Graduate Teaching, and the Outstanding Faculty Advocate Award (CWRU Educational Services for Students Office). Koops served as a consultant for The Cleveland Orchestra's "Musical Neighborhoods" 3-year early childhood music initiative funded by PNC Bank's Grow Up Great program and conducts workshops for early childhood and elementary teachers. Koops maintains the website musicplayzone.com as a  means to applying research on early childhood music teaching and learning for parents and early childhood teachers.
Families and Music

Experiencing music together, as a family—known as community musicking—is important for parents and children, because of the opportunity to experience mutuality. This breaks down hierarchical relationships, helping families try new things together.
In my recent study of the everyday role of music in families' lives, I found many examples of engagement in community music for families, including attending concerts and festivals, playing outdoor instruments, dancing at weddings and bar/bat mitzvahs, and singing and playing instruments in worship services.
Much of the time, parents and children function in a hierarchical relationship, in which the parent is in charge of daily elements, like feeding, clothing, and getting places on time, as well as broader charges, such as guiding children's moral, social, and intellectual development. Experiencing mutuality in a relationship refers to having shared experiences as co-participants, not an organizer and a receiver or teacher and learner. Experiences of mutuality can be a welcome change of pace for both parents and child.
A second hallmark of community musicking is trying new things together. In my study, one child remarked "I don't dance!" but then danced with his mom at a wedding; another child participated in a drum circle for the first time while his father took a video on his phone, documenting the event. Still, circumstance joined other families to play the outdoor xylophones and drums near a botanical garden together—spontaneous music-making for the fun of it.
Recognizing the benefits of mutuality and opportunities to try new things can help both organizers of community music events and families. For organizers, setting up events to invite participation and reduce barriers to participation can tap into these benefits. Families can take advantage of apps and community calendars to find the fun, free, accessible events happening in their communities.