Mimi Benjamin, Indiana University of Pennsylvania – Living-Learning Communities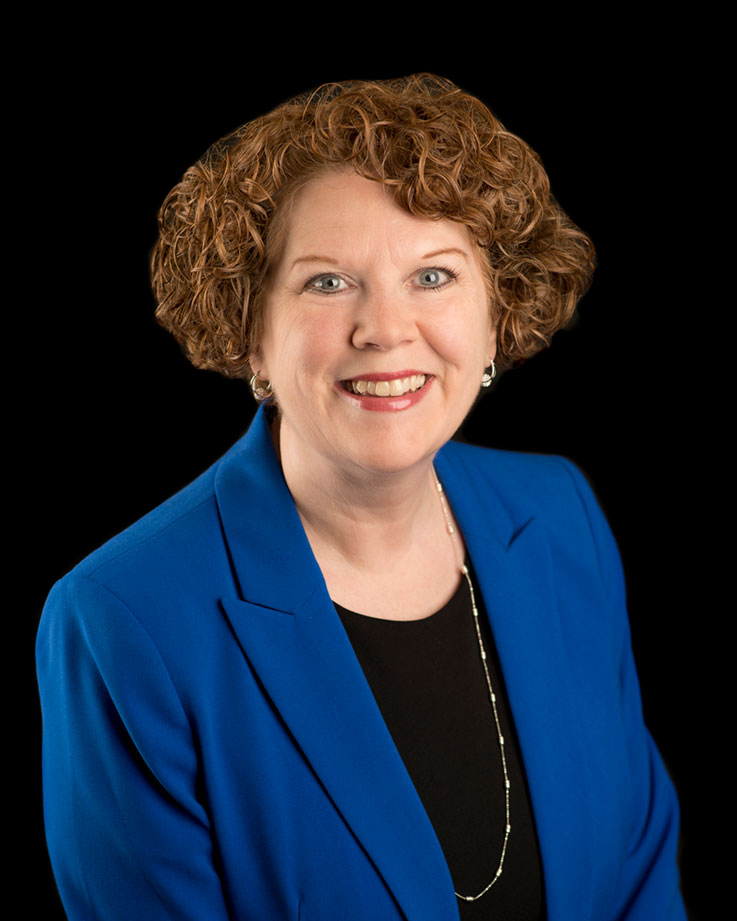 Not all living-learning communities are succeeding as well as others.
Mimi Benjamin, associate professor in the department of student affairs in higher education at Indiana University of Pennsylvania, explores how to make the most of the experience.
Mimi Benjamin's interest in student affairs began at Clarion University of Pennsylvania, where she served as a resident assistant, orientation leader, and graduate assistant in Housing/Residence Life. Although she considered a career in student affairs at that time, instead she pursued her interest in teaching high school and taught at her alma mater for a year. During that time, she realized how much she missed and enjoyed working with college students, so she enrolled in the College Student Personnel program at Ohio University and began her "official" student affairs career.
After completing the master's program, she served as a residence hall director for one year and as an assistant director for Residential Life for two years at Plymouth State College (now University) in New Hampshire. She moved to Iowa State University in 1997 and held various roles, including coordinator of residence life, coordinator for academic services, assistant to the vice president for student affairs, and interim dean of students. While at Iowa State, she completed her doctoral degree in Educational Leadership and Policy Students with a focus on Higher Education in 2004. In 2007, she joined the Residential Programs staff at Cornell University as an associate director, working with such areas as faculty programs, assessment, and summer programs. She was appointed as an assistant professor at IUP in fall 2013.
As an administrator, Benjamin maintained active scholarly and professional involvement, publishing articles and book chapters and coediting Maybe I Should…Case Studies in Ethics for Student Affairs Professionals with Florence Hamrick. Her research interests center on student cocurricular learning, learning community programs, and faculty experiences. She is the editor of Learning Communities from Start to Finish, a New Directions for Student Services sourcebook, and a co-author of Living-Learning Communities That Work: A Research-Based Model for Design, Delivery, and Assessment with Karen Kurotsuchi Inkelas, Jody Jessup-Anger, and Matthew Wawrzynski. She and Jessup-Anger also are the co-editors of the forthcoming second edition of Maybe I should… Case Studies in Ethics for Student Affairs Professionals.
Benjamin has been a member of the ACPA Commission for Professional Preparation directorate, ACPA Ethics Committee, NASPA IV-East Regional Board, and NASPA 2010 Conference Program Committee; chaired the NASPA Region IV-East New Professionals Institute; and cochaired and cocreated the NASPA Region IV-East Mid-level Professionals Institute. She was the recipient of the 2005 NASPA IV-East Mid-Level Professional Award, the 2006 NASPA National Mid-Level Professional Award, and the 2007 Betty Harrah Manuscript of the Year Award from ACUHO-I, and was selected as an ACPA Emerging Scholar in 2010.
With two degrees in English, Benjamin is an avid reader who is always looking for a good book recommendation. She also likes to spend time in the kitchen and enjoys making desserts and canning vegetables from her garden.
Living-Learning Communities

Learning communities are a common innovation in undergraduate education and have been deemed a high-impact practice. Living-learning communities are one learning community structure found on many campuses that offer benefits to residential students.  These communities offer students a common living environment, perhaps on the same floor or within the same residence hall, along with a shared academic experience and co-curricular learning activities for engagement with their peers. 
Findings from the National Study on Living Learning Programs indicate that not all living-learning communities are created equal, and point to particular features of these communities that are especially important to advancing student outcomes. Best practices identified by the national study include attention to the infrastructure, academic and co-curricular environments, integration of all elements, and assessment. 
Having a solid foundation, with clear goals and objectives, academic affairs and student affairs collaboration, and appropriate resources is critical. Other important features such as courses for credit and co-curricular activities like study groups or career workshops enhance the living-learning community experience and provide opportunities for intentional integration of the living-learning community components.  And, of course, assessment of these programs is essential. The design, delivery and assessment of living-learning communities takes time, creativity, and collaboration, and these best practices can aid institutions in framing new or enhancing current living-learning community programs.