Qiang Wu, Rensselaer Polytechnic Institute – Female CFOs are More Risk Averse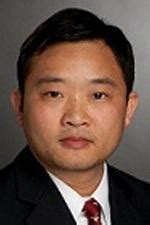 On Rensselaer Polytechnic Institute Week:  Female CFOs can be more risk averse.
Qiang Wu, associate professor of financial accounting and corporate finance, explores the differences between the sexes in this role.
Qiang Wu's current research interests include tax avoidance, accounting conservatism, debt contracting, earnings quality, auditing quality, corporate governance, financial analysts, and corporate social responsibility. His research works have appeared in premier journals including Journal of Accounting Research, The Accounting Review, Journal of Financial Economics, Contemporary Accounting Research, and Journal of Financial and Quantitative Analysis. His works have also been cited by business media including Bloomberg, CNBC, Reuters, Dow Jones Newswires, AICPA, Accounting Today, AAA, CFO Magazine, Catalyst, Bankrate.
Female CFOs are More Risk Averse

Over the past decade, there has been a significant increase in women in top executive teams. Researchers have begun to investigate the impact of female executives on various corporate decisions, such as financing, investment, and mergers and acquisitions. Researchers in the field of finance have found that corporate decisions of female executives are significantly different from those of male executives.
Our research looks at the impact that Chief Financial Officers' or CFOs' gender has on financial reporting decision making. The management of a firm's financial reporting system is typically the primary responsibility of the CFO. In investigating if there was a gender effect, we examined whether there were differences in the accounting conservatism between male and female CFOs. Often, accounting conservatism is a solid indicator of a manager's attitude toward risk.
Focusing on firms that experience changes of CFO from male to female, we compared the firms' degree of accounting conservatism between pre- and post-transition periods. Following this type of change in CFOs, we found a significant change in accounting conservatism that is attributable to gender. A significant increase was demonstrated, both statistically and economically, in the level of accounting conservatism after a female CFO has been hired to replace a male CFO.
The research provides strong support that female CFOs are more risk averse than male CFOs. This leads female CFOs to adopt more conservative financial reporting policies.