Susanna Ashton, Clemson University – Rediscovering an Enslaved Person's Journey to Freedom through Research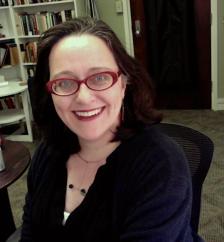 The stories of the enslaved in the U.S. are still being told.
Susanna Ashton, professor of English at Clemson University, explores the story of Samuel Williams.
Susanna Ashton is a professor and chair of the English Department at Clemson University.  A scholar of fugitive authorship and slavery studies, she is working on a biography of a fugitive author from SC, John Andrew Jackson titled "A Plausible Man: the life of John Andrew Jackson" – research for which has been profiled by more than 200 outlets, including CNN, The New York Times and MSNBC. Recent publications include: The South Carolina Roots of African American Thought. A Reader, co-edited with Dr. Rhondda Thomas, and "I Belong to South Carolina" South Carolina Slave Narratives. She has held awards from Yale University, Emory University, Harvard University, the University of South Carolina and a Fulbright Award to Ireland.
Rediscovering an Enslaved Person's Journey to Freedom through Research

There are stories of and about slavery but history gives us few voices of actual witness and survival.
Over the last 20 years, my research has focused on looking at North American slave narratives and asking questions about the backstories that enabled remarkable memoirs to come into being. One of these is "Before the War and after the Union," an account of a childhood under slavery in South Carolina penned by a "Samuel Aleckson", who showed up on no known historical records until his family revealed to me his true identity.
As a child he saw his mother and sisters sold, was trained as a child jockey and was forced to go to war under a Confederate Officer. After emancipation, he was reunited with family, finished his education, registered to vote and moved North for new opportunities, during which time he penned his autobiography.
Not only did he publish his memoir under a pseudonym, he changed the names of most of the white families he wrote about and slightly altered other telling details, most likely to protect his extended family, many of whom remained in South Carolina. Even though he may have been concerned about offending certain individuals, that concern did not override his determination to share his truth.
After all, Williams wrote his book during the early 20th century, and was not concerned with combating slavery but but was instead explicitly concerned with forgetfulness.
So much of our nation's history has been to erase individual voices and deny the humanity of people who suffered displacement, genocide, or slavery. And yet, in this one modest case, thanks to the outreach and generosity of his family, we can share Samuel Williams's real name and let others know how he triumphed over suffering and made sure that his witness would forever matter.