Madhavi Venkatesan, Northeastern University – Economics of Sustainability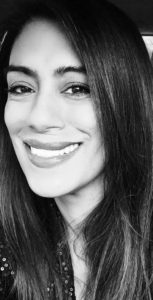 Consumerism is at the heart of our economy.
Madhavi Venkatesan, assistant teaching professor at Northeastern University, delves into conscious consumerism and sustainability as economic policy.
Madhavi Venkatesan is a faculty member in the Economics Department of Northeastern University, Boston, Massachusetts and the executive director of Sustainable Practices, a nonprofit dedicated to sustainability education and operationalization, which she founded in 2016.  Madhavi earned a PhD, MA, and BA in Economics from Vanderbilt University, a Masters in Sustainability and Environmental Management from Harvard University, and a Masters in Environmental Law and Policy from Vermont Law School. A recipient of a Fulbright Distinguished Lectureship (Philippines), she has contributed to numerous books and journal articles on the subject of sustainability and economics. Her present academic interests include the integration of sustainability into the economics curriculum.
Prior to re-entering academics, Madhavi held senior level positions in investor relations for three Fortune 250 companies. In this capacity, she was a key point of contact for investors and stakeholders and was instrumental in the development of socially responsible investing strategies and corporate social responsibility reporting. She started her financial services career after completing her post-doctoral fellowship at Washington University in St. Louis.
Economics of Sustainability

Since the 1940s we have formalized the concept of global growth into a single value, the gross domestic product, or GDP. Since spending expands GDP there is a connection between GDP and consumerism. Consumption spending contributes 65% of the overall value of GDP but unfortunately prices do not include the total costs of production and externalities like pollution, environmental degradation and wage exploitation. Arguably, by not allocating these externalities to production costs, consumers pay less and over-consume resources. Additionally, with shopping being an entertainment activity, consumers do not purchase on needs but rather marketed wants, exacerbating these externalities.
My research focuses on how to enable conscious consumption so that consumers no longer are passive but rather active in their demand and therefore, embed their values for environmental and social justice, in their purchase decisions. To this end, I explore significance of multi-channel communication strategies to foster economic literacy for sustainability and conduct case study oriented research to promote the viability of economic literacy in fostering sustainable economic development. My work centers on the role of assumptions in economic theory and the circular causality or endogeneity between assumptions and observable economic outcomes. The results of my research strongly suggest that education for sustainability is a stronger catalyst than regulation in the form of taxes and rationing.
We have significant historical evidence that suggests behavioral change related to understanding of the need for change is the precursor to effective regulatory policy. Without an understanding of regulation, the letter of law not necessarily the intention becomes the outcome. I am hopeful that my work can promote effective, non-punitive policy that will close the presently observable value action gap by increasing awareness of the impact of consumption choices. In turn, augmenting consumption can promote a sustainable orientation to GDP and enable a paradigm shift from consumerism to sustainability.