David Kastan, Yale University – The Politics of Red and Blue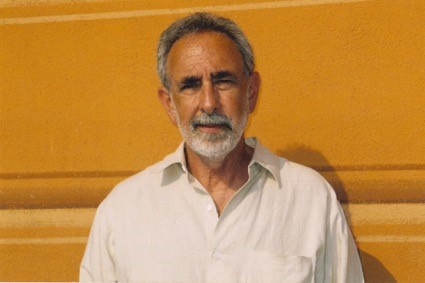 How long have Republicans been red and Democrats blue?
David Kastan, professor of English at Yale University, determines it might not be as long as you think.
David Scott Kastan is currently the George M. Bodman Professor of English at Yale University, having previously taught at Columbia and at Dartmouth College. Among his books are Shakespeare and the Shapes of Time, Shakespeare after Theory, Shakespeare and the Book, A Will to Believe: Shakespeare and Religion, and the recently published On Color. He currently serves as one of the general editors of the Arden Shakespeare, co-editor of the Bantam Shakespeare, and as the series editor of the Barnes and Noble Shakespeare. He won Columbia University's Presidential Teaching Award in 2000 and was the winner of Columbia's inaugural Faculty Mentoring Award in 2004. He has been at Yale since 2008.
The Politics of Red and Blue

Red States and Blue States. That's how the American political map is divided. Red represents the GOP, while blue is the color of the Democrats. 
It seems that this must have been true from the beginning of our two-party system. But it is actually something relatively new — and dates only from the disputed election between George W. Bush and Al Gore in 2000.
Politics has always been color-coded, but both parties used the full array of red, white, and blue. Only with the spread of color television in the 1960s, did the political colors separate. But they hadn't yet taken sides.
Color-coded electoral maps became a staple of TV election coverage, but in Cold War America, networks couldn't consistently identify one party as "red" without being accused of bias. Red was the color of communism.
So, red and blue were variously assigned to Democrats and Republicans. In 1980, the map registering Ronald Reagan's decisive victory over Jimmy Carter was described on TV as an "ocean of blue."
But after the 2000 election, no Republican victory would ever be blue again.
That year the networks assigned red to the Republicans, but, pending the outcome in Florida, neither Bush nor Gore had enough electoral votes to turn the country either red or blue. And Florida was too close to call.
For weeks the country followed recounts and court challenges. And only when the Supreme Court suspended the recount, did Florida become a "red state" — and Bush became our 43rd President.
Night after night of television coverage fixed our political colors in the national imagination. And while the associations of red and blue turn out to be an accident of media history (and evidence of how arbitrary political colors are) — it doesn't seem likely Donald Trump will be selling blue baseball caps any time soon.