This Week on The Academic Minute (2017.9.25)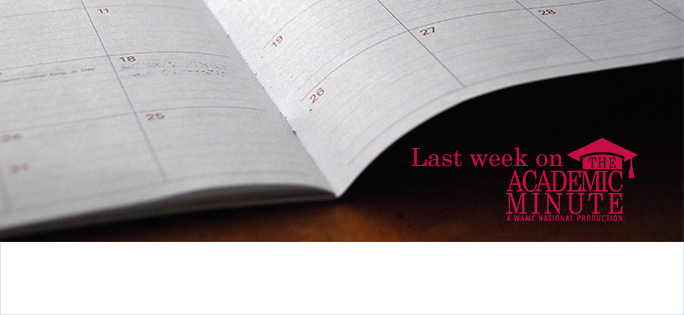 This Week on The Academic Minute 2017.9.25
---
Monday, September 25th
Simon Haeder of West Virginia University discusses the rare occasions when the government has taken away healthcare.
---
Tuesday, September 26th
Abraham Rutchick of California State University Northridge examines if killing from afar is easier than being in the same room with the target.
---
Wednesday, September 27th
Fred Chen of Wake Forest University determines if synthetic rhino horns can help cull the demand for the real thing.
---
Thursday, September 28th
Robert Garland of Colgate University delves refugees crises past and present.
---
Friday, September 29th
Peter Neal Peregrine of Lawrence University explores disaster preparedness.