This Week On The Academic Minute (2016.09.05)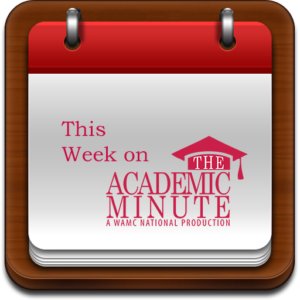 This Week on The Academic Minute 2016.9.5
---
Monday, September 5th
James Kimble of Seton Hall University determines who is the real Rosie The Riveter.
---
Tuesday, September 6th
Frank McAndrew of Knox College details why high school never ends.
---
Wednesday, September 7th
Vanessa Brown of Nottingham Trent University examines why fashion models don't smile.
---
Thursday, September 8th
James Roberts of Baylor University explores if cell phone addiction is real.
---
Friday, September 9th
Jessica Pabon of SUNY New Paltz talks graffiti grrlz.
---