Jon Hawkings, University of Bristol – Greenland's Ice Sheet
The ice sheets that cover Greenland are changing rapidly in a warming world.
Jon Hawkings, research associate in the school of geographical sciences at the University of Bristol, examines how a melting glacier can be a dynamic world and bring life to different parts of the island.
Jon Hawkings is a research associate in the School of Geographical Sciences at the University of Bristol in the UK. His research focuses on biogeochemical cycles in some of the coldest regions of our planet. Specifically he looks at the influence of ice sheets and glaciers on downstream elemental cycles. This includes the potential of glacial meltwater and the fine ground sediments carried by it to naturally "fertilize" marine ecosystems. In a broader context, his research interests span low temperature chemical weathering processes, global nutrient cycles (with a particular interest in the iron biogeochemical cycle), microbiology in cold environments and global environmental change with respect to cryospheric response (the frozen regions of our planet). He enjoys working in inhospitable and challenging environments – much of his data stems from samples collected in the field.
Greenland's Ice Sheet

Over 75% of Greenland is covered by a giant ice sheet. This ice sheet covers an area more than twice the size of Texas, is thicker than 3 km (1.9 miles) in places and covers a hidden world, which includes rivers of water and its own version of the grand canyon. The ice sheet is also changing rapidly – NASA estimates it is losing 300 billion tons of water a year. Historically it was assumed the Greenland Ice Sheet was a frozen, static world that contributes little in the way of life giving elements such as phosphorus to ecosystems.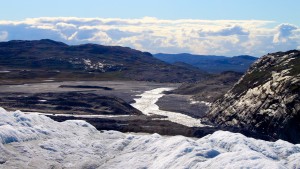 We now know that networks of water flow where the ice meets the underlying rock. In the summer melt seasons of 2012 and 2013 my colleagues and I set up a field camp and lab in front of two glaciers flowing from the ice sheet to sample the rivers emerging from beneath the ice. We wanted to find out if these waters carried nutrients that could be used by organisms such as algae further downstream. Rock grinding and crushing by glacial movement creates large quantities of fine reactive glacial dust, which is carried in meltwaters (and makes them look milky).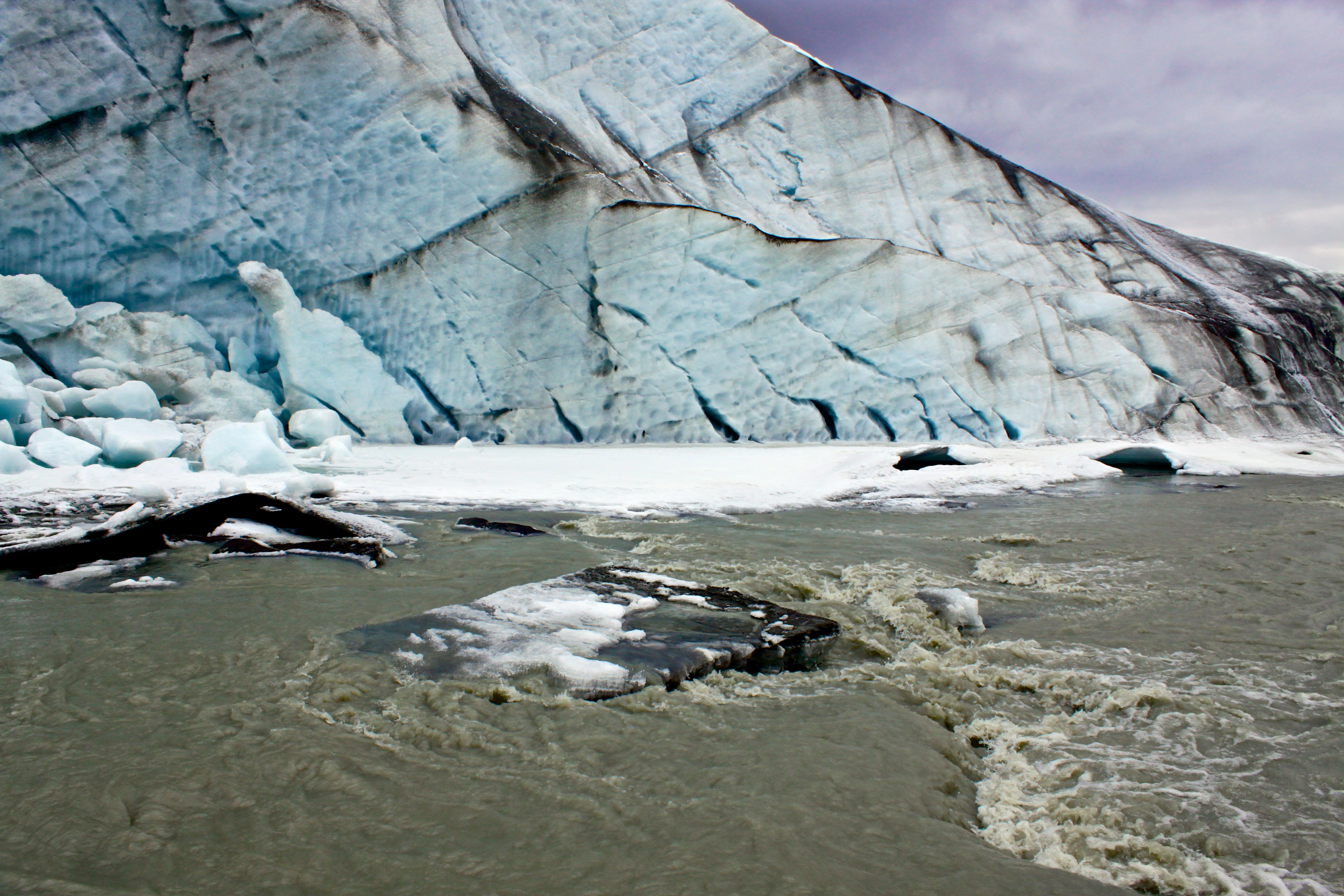 This crushed rock allows reactive minerals to dissolve in the fresh meltwater than is funnelled in from the glacial surface through moulins (or pipes in the ice) during the summer months. It is largely because of this process that we found large quantities of phosphorus, an essential element for life, were being carried downstream on particles.
We estimate that the total amount of phosphorus generated by the ice sheet every year is equivalent to that of the mighty Mississippi (around 400,000 tons). Although much of this is likely to be deposited in near shore environments, it could help sustain the ecosystems found in Greenlandic fjords.
Read More:
Follow Jon on Twitter
www.jonhawkings.com