This Week on The Academic Minute (2016.3.28)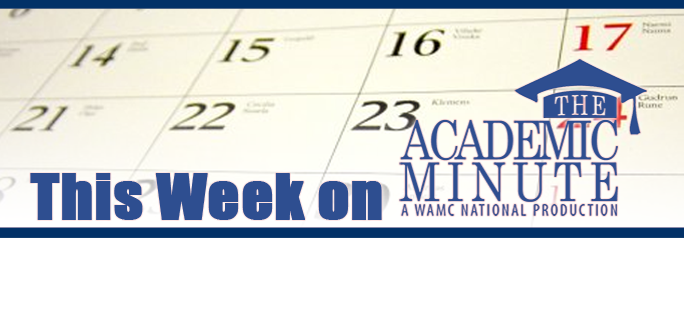 This Week on The Academic Minute 2016.3.28
Monday, March 28
Chris Hopwood of Michigan State University discusses the differences between the sexes when it comes to dealing with annoying people.
Tuesday, March 29
Elliot Berkman of the University of Oregon examines how poverty affects self-control.
Wednesday, March 30
Sean Gulick of the University of Texas at Austin delves into the effects of climate on mountain building.
Thursday, March 31
Craig Garfield of Northwestern University explores if you can predict what type of father a teenage boy will be in the future.
Friday, April 1
Hemant Sashittal of St. John Fisher College will inform us why a brand should be using the app Snapchat to get in touch with college students.