This Week on The Academic Minute (2016.2.8)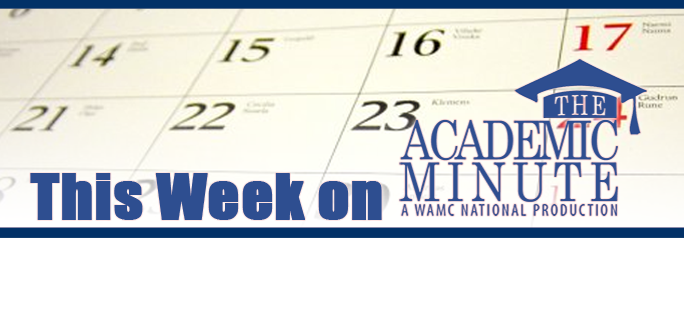 This Week on The Academic Minute 2016.2.8
Monday, February 8
Tierney Lorenz of Indiana University explains that an active sex life might be a positive for your immune system.
Tuesday, February 9
John Turri of the University of Waterloo delves into moral obligations.
Wednesday, February 10
Pierre McDonagh of the University of Bath details the history and future of electric cars.
Thursday, February 11
Garth Heutel of Georgia State University examines the economics behind solar geoengineering.
Friday, February 12
Michelle Watts of American Public University will inform us about the indigenous people of Costa Rica and their drive to preserve their sacred sites.