This Week on The Academic Minute (2016.2.29)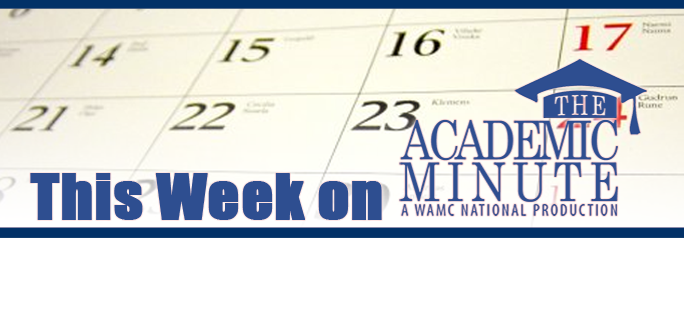 This Week on The Academic Minute 2016.2.29
Monday, February 29
Justin Mankin of Columbia University explores how a declining snowpack can affect a region or culture.
Tuesday, March 1
David Badre of Brown University discusses executive functions and why some people have a hard time doing normal tasks.
Wednesday, March 2
Anna Sosa of Northern Arizona University explains why traditional toys may still be the way to go for learning children.
Thursday, March 3
Paul Hopwood of the University of Exeter examines the parenting habits of burying beetles.
Friday, March 4
Jessica Gall Myrick of Indiana University delves into the world of cat videos.