This Week on The Academic Minute (2016.2.22)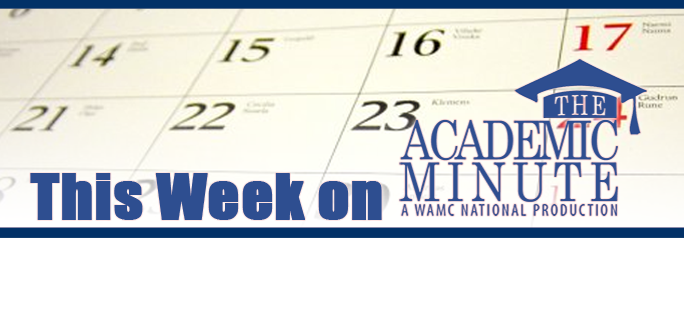 This Week on The Academic Minute 2016.2.22
Monday, February 22
Sandra Gonzalez-Bailon of the University of Pennsylvania explores if slacktivism online makes a difference in the real world.
Tuesday, February 23
Timothy Amukele of Johns Hopkins University discusses how drones can improve medical access in poorer countries.
Wednesday, February 24
David Hugh-Jones of the University of East Anglia explains how honesty can look different among members of various cultures.
Thursday, February 25
Spike Lee of the University of Toronto examines how different cultures view moral purity.
Friday, February 26
Nikos Solounias of the New York Institute of Technology will inform us how giraffes evolved their iconic long necks.