Felicity Duncan, Cabrini College – Dislike Button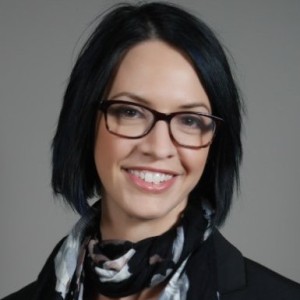 Are you ready for a dislike button on Facebook?
Felicity Duncan, assistant professor of communications at Cabrini College, explores how Facebook's user base getting older have influenced the company's policy on adding a dislike button.
Felicity Duncan, Ph.D., joined the Cabrini communication faculty in 2015, and is teaching courses for the new digital communication and social media major.
She says that her teaching is guided by the imperative to get students to engage with the mediatized world around them and become active consumers and creators.
Since most students of today are already intimately familiar with digital and social media, Duncan finds that her responsibility is to make media unfamiliar.
Duncan's research has focused primarily on how groups use digital media to organize around social issues. She has conducted research among various social movement groups and organizations, exploring how and why groups use particular technologies.
She has authored "Exploiting Traditional Content through Online Platforms" for Revenue Generation for Robust African Media: Practical Ideas, Experiences and Innovations of Frontline Managers (2007) and co-authored "Pro and Anti-Americanism in Sub-Saharan African" for the International Journal of Public Opinion Research (2013).
Duncan has presented on numerous topics around media including, most recently, "What are they making here? The conservative blogosphere and the production of politics" and "Parties, power, and voice: How political power in South Africa and India affects news sources" at the 2013 International Association for Media and Communication Research Annual Conference in Dublin, Ireland.
Also in 2013, she presented "Linkage, Leverage, and Regime Typologies: Democratization in Sub-Saharan Africa" at the International Studies Association Annual Convention in San Francisco, Calif.
A native of Johannesburg, South Africa, Duncan earned a bachelor's degree at the University of Johannesburg, Honors at the University of the Witwatersrand, a master's in the Missouri School of Journalism at the University of Missouri-Columbia, and a doctorate in communication at the University of Pennsylvania. She now lives in Philadelphia.
Dislike Button

Facebook recently announced that it's working on a dislike button; a supplement to the current like button that will enable users to express empathy or sympathy with posts like bereavement announcements.
For many years, Facebook resisted developing such a button – the company didn't want to create a negative or critical social space. As CEO Mark Zuckerberg put it, "You don't want to go through the process of sharing some moment that's important to you…and then have someone down-vote it. That isn't what we're here to build in the world."
Thus, the decision to create the dislike button represents a strategic shift for Facebook, and one that can be interpreted as a consequence of the changing demographics of Facebook users.
Today, 62% of Facebook's users are over 25 years of age, and 48% are over 35. This is a major shift for a platform that started life as something that was exclusively for high school and college students.
As the platform's demographics have changed, so have the ways in which users engage with Facebook. For example, Facebook has become an important source of news for many users. Today, almost a third of American adults get news from Facebook.
As users have aged, Facebook newsfeeds have changed. Instead of high school gossip and photos of parties, users are sharing photos of their children, and news articles about the presidential campaign. Changing user needs demand new forms of expression: hence, the dislike button.