Michael Rawlins, UMass Amherst – Climate Change 2015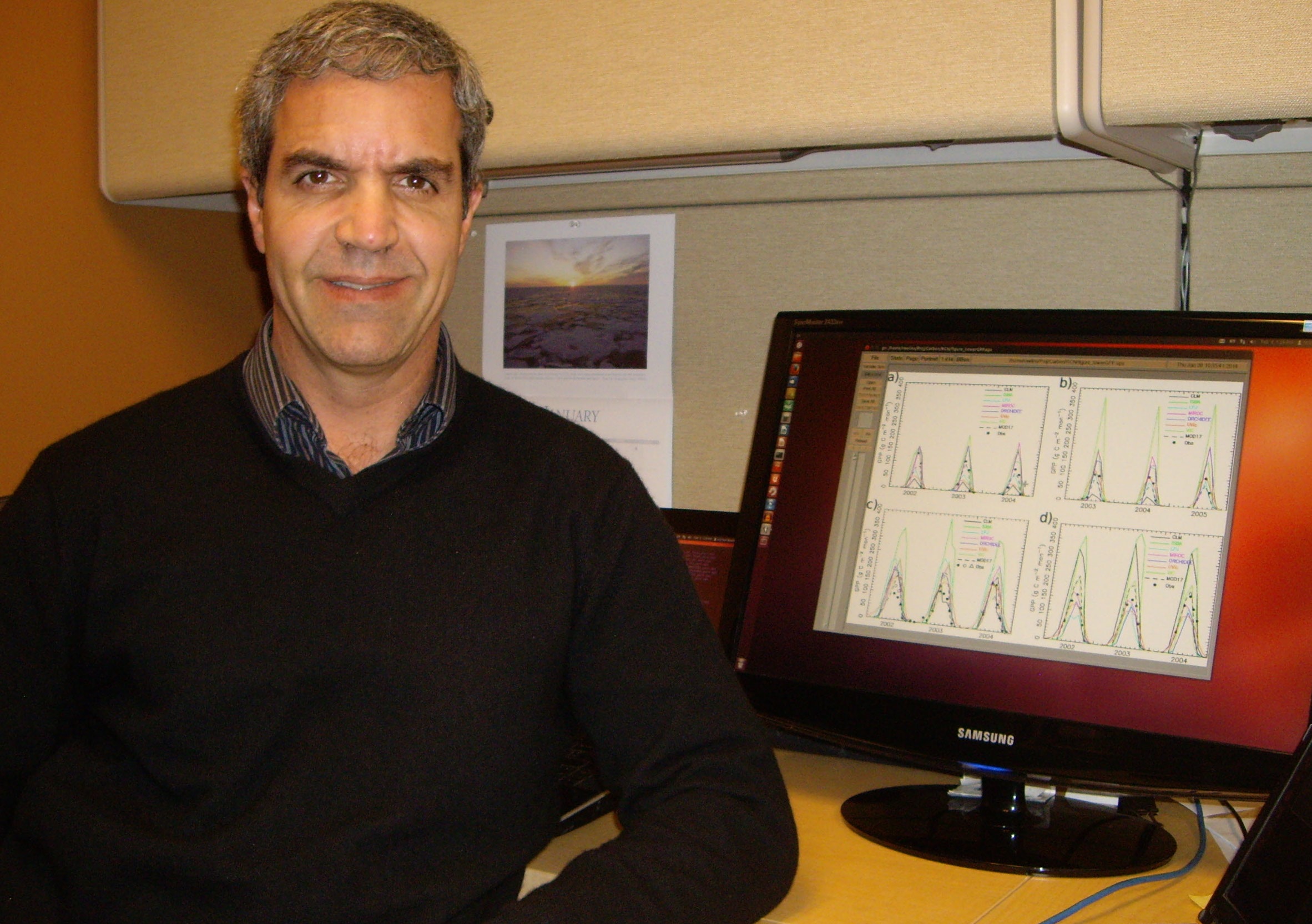 Discussions of climate change are everywhere.
Michael Rawlins, geoscientist at UMass Amherst, explores climate change in the context of last winter, one of the coldest on record for the northeastern United States.
Dr. Michael Rawlins is an assistant professor in the Department of Geosciences at the University of Massachusetts – Amherst and the manager of its Climate System Research Center. He was a visiting Research Assistant Professor at Dartmouth College prior to his appointment at Amherst and a NASA Postdoctoral Fellow from 2007-2009. In 2010 Dr. Rawlins led a study in collaboration with researchers at 17 institutions around the world which documented an intensification of the Arctic's freshwater cycle. His current research focuses on regional climate variability and change with an emphasis on Arctic water and carbon cycles. He is the principle investigator of a NASA supported project in which he and his colleagues are synthesizing information from multiple data source which quantify carbon cycle processes across northern Eurasia. Dr. Rawlins is a 2015 University of Massachusetts Public Engagement Faculty Fellow. He holds BS and MS degrees from the University of Delaware and received his PhD from the University of New Hampshire in Earth and Environmental Sciences in 2006.
Climate Change in 2015

In recent months, new alltime records were established for coldest month and for seasonal snowfall at locations throughout the Northeastern US.
Researchers are now connecting a warming climate with these extremes.
Historical weather records which extend back to the late 19th century show that New England has had the coldest start to the year in well over 100 years. Boston's seasonal snowfall recently established a new high, and four of the five snowiest seasons there have occurred since 1994. Studies have documented a rise in heavy snowfall events across the northern US.
One hypothesis receiving much attention connects warming of the Arctic with changes to the jet stream and, in turn, the occurrence of extreme weather across the mid-latitudes.
Data show that fundamental elements of the jet stream are changing which suggests.that extreme weather, such as the recent cold, is becoming more persistent.
The record heat and drought in the west also supports this argument.
Connections between a warming climate and heavy snowfall can also be made. A basic law of physics, known as the Clausius–Clapeyron relation, dictates that at warmer temperatures, air can hold more water. Mid-winter storms movethrough the cold, but the climatically-warmerNortheast, now has more moisture with which to produce heavy snowfall.
Warming ocean water plays a role as well. In late winter, ocean temperatures off the coast of New England were much warmer than normal. Not all, but some of this extra warmth is the result of accumulations of greenhouse gas that are warming the planet. Warmer ocean waters directly increase the amount of moisture in the air above. A study using an ensemble of climate models for the future indicates that this added moisture will release more heat and produce stronger low-level winds and more intense storms.
Regional manifestations of warming-led changes in climate will continue to be an active area of research in the coming years.