Kathryn Heinze, University of Michigan – Football Philanthropy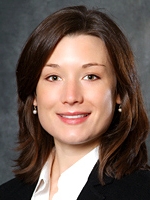 Philanthropy is defined as a desire to improve overall welfare.
Kathryn Heinze, an assistant professor of sport management at The University of Michigan, shows the potential of philanthropy when an NFL franchise focuses on the community.
Kathryn Heinze joined the School of Kinesiology in 2011 as an Assistant Professor of Sport Management, after earning her PhD in Management and Organizations (with a minor in Sociology) from the Kellogg School of Management at Northwestern University. Kathryn's research examines the role of sport in community wellness and development, including the motivations and processes of organizational and institutional change. She worked on this study with Sara Soderstrom, Assistant Professor of Organizational Studies and Program in the Environment, also at The University of Michigan.
Football Philanthropy

Organizations across industries are increasingly engaging in corporate social responsibility, with sport playing a key role. Virtually all major league professional sports teams participate in some kind of philanthropy, contributing more than 100 million dollars annually to community beneficiaries. Team CSR activities, however, are often limited to donations, volunteering, and sponsorships.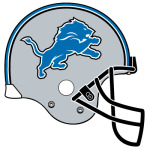 We conducted a case study of the Detroit Lions to examine how teams can better leverage the power of sport and their high-profile, resource-rich organizations to positively impact local community development.
Currently in their 84th season, the Detroit Lions are one of the oldest franchises in the National Football League (NFL). The Lions recently transitioned to a new CSR approach, anchored around an initiative called Living for the City that is more strategic, and indicative of a stronger commitment to the city. They focus their efforts on two main areas: health and wellness and community development.
To make the transition to this new approach, we found that the Lions went through several steps.
First, they underwent an organizational restructuring, integrating their community relations' department and activities into the rest of the organization.
Next, to decide what areas to focus on, the team went through a concerted, bottom-up process of identifying the needs of the city, listening and learning from community groups involved in city revitalization efforts.
The team then identified topics that were the best fit between city need and team resources and goals, landing on: health and wellness and community development
To address each of these areas, the Lions developed unique, meaningful, formalized community partnerships with several well-respected non-profits in Detroit, including Playworks, Eastern Market, Goodwill Industries of Greater Detroit, Hatch Detroit, Wayne State University, and the Lions Academy.
Together, these partners have collaborated on a number of innovative joint programs, such as "Meet Up and Eat Up with the Lions" – public school children visit the farmer's market, receive cooking lesson with the Lions' executive chef, participate in facilitated recess games, and learn about healthy choices from players and medical students.
In convening these partners, we found that the Lions engaged with respect and humility, played an enabler role, behaved authenticity, ensured mutual benefits across partners, and served as a broker across community organizations.
Overall, our study suggests that teams can play a leadership role in developing an infrastructure to support community development. Through investing in the creation of formalized cross-sector partnerships, teams can improve the sustainability of programs and organizational relationships.