This Week On The Academic Minute (2016.09.19)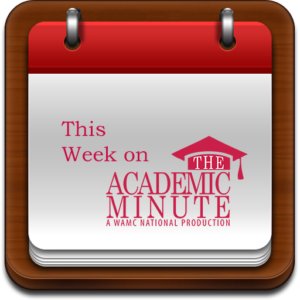 This Week on The Academic Minute 2016.9.19
---
Monday, September 19th
Claire Vallotton of Michigan State University discusses the importance of fathers on a baby's well being.
---
Tuesday, September 20th
Lorraine Maxwell of Cornell University examines if the condition of a school is representative of the quality of learning done within it.
---
Wednesday, September 21st
Andrew VanLoocke of Iowa State University details why perennials need to make a comeback in our soil.
---
Thursday, September 22nd
Kelly Purtell of The Ohio State University explores if mixed ages can harm young kids if they're in the classroom.
---
Friday, September 23rd
Martin Krieger of the University of Southern California delves into primes and particles.
---