Nathan McNeil, Portland State University – Piloting a Transportation Incentive Program to Support Residents of Affordable Housing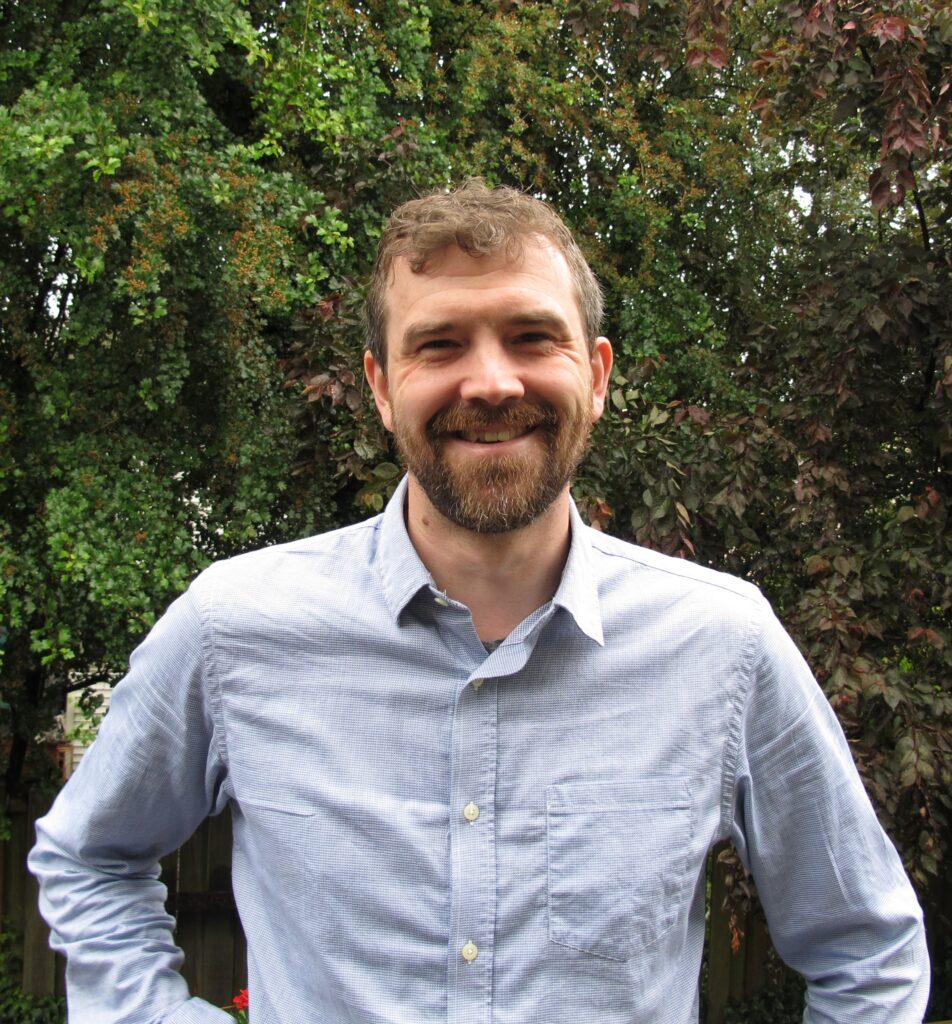 Transportation can be taken for granted by those able to afford it.
Nathan McNeil, research associate at the Transportation Research and Education Center at Portland State University, examines how to help those who cannot.
Nathan McNeil is a Research Associate at Portland State University's Transportation Research and Education Center. He conducts research on impacts of active transportation and transit equity, on new bicycle infrastructure and programs on travel behavior and attitudes towards cycling, on shared-use mobility programs including carsharing and bike-share, and on the connection between land-use and transportation. He was Co-Principal Investigator on recent national studies of bike share equity (Breaking Barrier to Bike Share and National Scan of Bike Share Equity Programs) and of protected bike lane implementations (Lessons from the Green Lanes). Nathan received a master of urban and regional planning from Portland State University (PSU) and studied history at Columbia University as an undergraduate. Prior to PSU, Nathan worked for the Metropolitan Transportation Authority in New York City as a performance auditor where he evaluated capital programs and contractors.
Piloting a Transportation Incentive Program to Support Residents of Affordable Housing

Research shows that low-income populations face transportation barriers in accessing employment as well as essential goods and services. To that end, we worked with the City of Portland in Oregon to evaluate the effectiveness of the "Transportation Wallet"– a local pilot program for residents of affordable housing.
The city program provided funds for these residents to use on transportation services, but it wasn't prescriptive on how to use it. We then surveyed participants to see how the program worked for them. Some people used it exclusively for daily needs on public transit, while others split it among different services, including the occasional taxi or Uber trip. Nearly half of the people we surveyed had tried new modes that they've never used before – primarily ride-hail services like Uber or Lyft, but also e-scooter and bike share. Many expressed that the program made them feel more independent in getting around the city, as well as having less stress about if they or their children would be able to get home in the event of a missed bus or ride.
We also learned some lessons about how programs like the Transportation Wallet can better meet people's needs.
Older participants and those with limited English proficiency tended to steer clear of services reliant on unfamiliar technologies or apps, like ride-hail or e-scooters, while others had safety concerns about bike share and e-scooter share. Transportation agencies may find it difficult to promote these new mobility modes to disadvantaged populations without strategies to address the different perceptual and objective barriers.
Overall though, the message is one of empowerment: the Transportation Wallet made it easier for many transportation-disadvantaged participants to get around, and gave them a new freedom of choice between different modes they hadn't explored before. For cities that want to replicate a similar program, our report offers guidance and a positive model to build upon.
Read More:
Download the Final Report (PDF)
Download the Project Brief (PDF)
Watch a recording of the April 2021 Transportation Seminar
Read the February 2021 journal article, Evaluation of a Transportation Incentive Program for Affordable Housing Residents
This project was funded by the National Institute for Transportation and Communities (NITC; grant number 1318), a U.S. DOT University Transportation Center.