Michael Mannheimer, Northern Kentucky University – The Original Understandings of the Fourth Amendment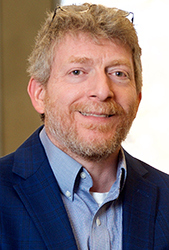 On Northern Kentucky University Week:  How well do you know your Constitutional Amendments?
Michael Mannheimer, professor of law, looks into an interpretation of two in the U.S.
Mike Mannheimer is the author of The Fourth Amendment: Original Understandings and Modern Policing (University of Michigan Press forthcoming 2023). He has been teaching at NKU-Chase College of Law since 2004. He received his J.D. in 1994 from Columbia Law School, where he was a Harlan Fiske Stone Scholar all three years and served as Writing & Research Editor of the Columbia Law Review. After a brief stint as a staff attorney with the Criminal Appeals Bureau of the Legal Aid Society in New York City, he clerked for the Hon. Sidney H. Stein of the U.S. District Court for the Southern District of New York, and then for the Hon. Robert E. Cowen of the U.S. Court of Appeals for the Third Circuit. From 1997 to 1999, he worked as a litigation associate at Paul, Weiss, Rifkind, Wharton & Garrison in New York City. From 1999 to 2004 he practiced law at the Center for Appellate Litigation in New York City, where he represented indigent criminal defendants on appeal from their convictions.
Professor Mannheimer's scholarship has appeared in such journals as the Columbia Law Review, Texas Law Review, Notre Dame Law Review, Emory Law Journal, Indiana Law Journal, and Iowa Law Review. He was recently elected as a member of the American Law Institute.
The Original Understandings of the Fourth Amendment

Many of us have had this experience: Almost everyone is speeding but we're the one the police pull over.
Under current legal doctrine, the officer has the discretion to do this, opening the door to inequitable law enforcement. Worse, the officer's decision to pull someone over might be infected by conscious or subconscious racial bias.
This doctrine should be revisited.
The Fourth Amendment, which protects us against "unreasonable searches and seizures," originally protected us only from the federal government. But the Supreme Court has held that the Fourteenth Amendment, ratified during Reconstruction, incorporates the Fourth Amendment so that it protects us in exactly the same way from our local and state governments.
My research calls that conclusion into question. I suggest that the purpose of the Fourth Amendment was not to impose uniform national rules but to require federal officials to follow the search-and-seizure rules of whatever state they happened to be in. And the purpose of the Fourteenth Amendment was to ensure that state search-and-seizure rulesdon't discriminate, thatpolice obey the law, and thatlegislatures don't grant excessive discretion to police.
Let me give two examples of how this new interpretation might change current law:
First, the Supreme Court has said police may trespass on someone's land as long as they don't get too close to the house. I disagree. Police should not be permitted to trespass any more than an ordinary person, unless the legislature gives them special permission to do so.
            Second, the Court has struggled with implied consent laws that require drivers, as a condition of having a license, to provide a blood sample when stopped for drunk driving. In my view, implied consent laws are fine: they provide specific legislative authorization and leave little discretion to the police.
provide specific legislative authorization and leave little discretion to the police.
Read More:
[Northern Kentucky University] – Q&A with Professor Mannheimer on the Fourth Amendment and Policing