Trudi Jacobson, North-West University – Students Reflect on Their Roles and Responsibilities as Wikipedia Editors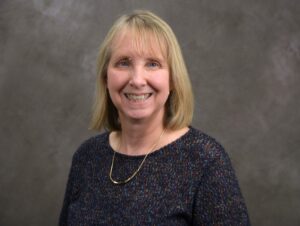 On Wiki Education Week:  What responsibilities do authors have on a public forum?
Trudi Jacobson, extraordinary professor at North-West University, explores this question.
Trudi Jacobson holds the rank of Distinguished Librarian Emerita at the University at Albany. Her career has focused on the intersections of pedagogy and information literacy. She is the co-author or co-editor of 14 books. The most recent was published in early 2022, Metaliteracy in a Connected World: Developing Learners as Producers, co-authored with Dr. Thomas Mackey. The author of numerous journal articles and book chapters, she also co-chaired the national task force that developed the ACRL Framework for Information Literacy for Higher Education. She taught in the WikiEdu program for 7 semesters, and continues to edit and teach Wikipedia editing.
Students Reflect on Their Roles and Responsibilities as Wikipedia Editors

Almost everything about writing for Wikipedia is new to most students. For a start, there is the worldwide audience, the sometimes brutal feedback from other Wikipedians, the writing style.
My course intertwines participation in the WikiEdu program with exploring metaliteracy's learning domains (particularly the metacognitive and affective) and learner roles (such as participant, researcher, and producer), as well as the Information Has Value Information Literacy frame. At the end of the course, students reflect on their challenges and successes. These two student quotes capture common themes. 
The first predicts profound continuing impacts. She wrote: 
​​Understanding that information and knowledge is valuable changes your entire outlook on how you present certain information, how to read, how to critically think about information and so much more. "Value" is thought of being that…which is worthwhile, appreciated [and] respected. Having this type of mindset towards information will help shape you as a learner [and] …author.
The second wrote:
My favorite thing that I took from this class…was that yes indeed, I am an author! Allowing myself to become a metaliterate learner allowed me to come to this point. This included me being a communicator and author at once. A translator, teacher, producer, collaborator…it didn't have to be one or the other….This course not only taught me how to write on Wikipedia, which by the way I always thought was the coolest concept, but it also taught me about myself.
Watching students become more assured and responsible information producers is extraordinarily exciting.