Yoah Sui, University of Victoria – More Sitting is Bad, But Not All Sitting is the Same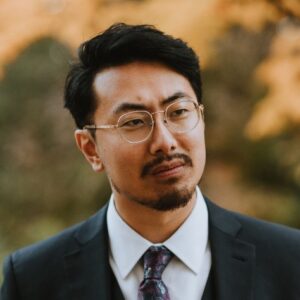 If you're sitting, you might want to stand up for this one.
Yoah Sui, postdoctoral fellow at the University of Victoria, explains why.
Dr. Wuyou (Yoah) Sui received his PhD in Kinesiology at Western University in 2020. Dr. Sui's expertise is in the broad areas of health behaviour change, digital health, and mental health and well-being. Dr. Sui is currently pursuing a post-doctoral fellowship in the Behavioural Medicine Lab at the University of Victoria. He also likes dogs.
More Sitting is Bad, But Not All Sitting is the Same

Sitting. By some estimates, it's what we do for nearly 11 hours a day and is very likely what you are doing right now. While this number is high, it's hardly surprising, as our world is built for sitting: from our cars to our couches and everywhere in between, sitting is the posture of choice. Unfortunately, all this sitting is also giving us diabetes, cancer, heart disease, hypertension, and is ultimately killing us sooner. Even if we are being physically active, excessive sitting still impacts our health. But is all sitting the same? To our bodies, yes – more sitting means more [negative health consequences]. But not all sitting may make us feel the same way. Our mood and our life satisfaction, together referred to as subjective well-being, is impacted not only how much sitting we are doing, but what we are doing when we are sitting. For example, sitting while enjoying good company or a delicious meal, is likely to be a more pleasurable and rewarding experience than sitting in morning traffic. Generally though, less sitting is always better. Even those who are regularly active demonstrate benefits to their subjective well-being from sitting less. So, if you can find time in your day to sit less, spending less time in front of a screen or in a car can boost both your health and your subjective well-being.
Read More:
The Conversation – Too much sitting is bad for you – but some types are better than others
Science Direct – Relationships between indices of sedentary behavior and hedonic well-being: A scoping view
SBRN – Relationships between indices of sedentary behavior and hedonic well-being: A scoping view