Joseph Seiner, University of South Carolina School of Law – Sexual Harassment: Its Prevalence in the Workplace and Failure in the Courts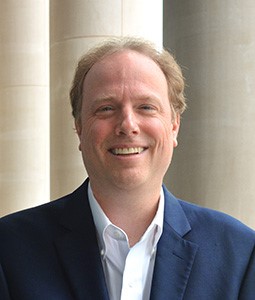 Many sexual violence perpetrators do not face justice.
Joseph Seiner, professor of law at the University Of South Carolina School Of Law, discusses why.
Joseph Seiner is a Professor of Law and the Oliver Ellsworth Professor of Federal Practice at the University of South Carolina School of Law, where he teaches the labor and employment law curriculum. Professor Seiner has been featured in a number of national media sources, including The New York Times, The Wall Street Journal, CNN, and Fortune. Professor Seiner is an author and co-editor of the Workplace Prof Blog. His upcoming book, The Virtual Workplace, will be published with Cambridge University Press in May, 2021, and will examine how recent technological developments have impacted both employees and employers.  The Virtual Workplace also addresses the prevalence of sexual harassment in the technology sector.
Sexual Harassment: Its Prevalence in the Workplace and Failure in the Courts

The MeToo movement has performed an invaluable function in raising awareness of sexual assault and sexual harassment in our society and in workplaces across the country. Despite this increased awareness, the recent data remains quite startling, revealing just how problematic and persistent this problem continues to be in the employment setting.  Indeed, my analysis examines the research, surveys, and data in this area and shows that between 25% and 75% of women report having been sexually harassed in the workplace. These numbers vary based on the industry at issue, the geographic area involved, and the way the terms are defined in the surveys. Regardless of these differences, however, the latest research reveals that, at a minimum, at least a quarter of women in workplaces around the nation indicate that they have been sexually harassed during their employment.  The data also shows high levels of persistent harassment in the fast food and gig industries.
Perhaps more problematic is the strong belief among these victims that their harassers will suffer no consequences. And, unfortunately, this belief is only supported by the data. Only between 3% and 6% of sexual-harassment claims will ever see a jury.  And, my review of individual cases found claims with egregious examples of sexual harassment that were thrown out by the courts early in the case.  In one of the many cases discussed in my research, a federal court threw out a sexual harassment claim even where the employee alleged that a co-worker rubbed his genitals against her backside.  Quite simply, then, many courts are imposing too high of a burden in these cases. In light of what the research now shows about the prevalence of this unlawful conduct, the courts must respond by more closely considering sexual harassment claims before dismissing these matters early in the case.