Daniel H. Neilson, Bard College at Simon's Rock – GameStop and the Future of Platform Finance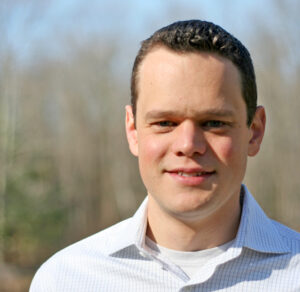 Did you make some bucks on GameStop?
Daniel H. Neilson, assistant professor of economics at Bard College at Simon's Rock, examines the fallout from the stock buying frenzy.
Daniel H. Neilson studies the financial relationships and institutions of contemporary capitalism. He is the author of *Minsky* (Polity, 2019), which builds a theory of financial capitalism based on the work of monetary theorist Hyman Minsky. Neilson's previous research has focused on China's financial markets, on the structure of the global monetary system, and on the evolution of the Federal Reserve. Dr. Neilson is on the faculty of Bard College at Simon's Rock, where he teaches in the Division of Social Studies.
GameStop and the Future of Platform Finance

The GameStop affair made for colorful news. Hedge funds like Melvin Capital had bet that shares in the mall-based video game retailer would fall. The February 18th Congressional hearing featured Keith Gill, who with others on the WallStreetBets subreddit put the squeeze on the hedge funds by buying GameStop. When the price rose, Robinhood halted trading, so users couldn't take profits.
There will be minor consequences for all concerned. But my research points to a story that is less colorful, but more consequential:
*payment for order flow*. Robinhood's platform and its mobile app steered users into commission-free trades. Big market-makers like Citadel paid Robinhood nine-figure fees for the privilege of settling Robinhood's users' trades.
Why would Citadel pay Robinhood? The law of free services on tech platforms is: "you're not the consumer, you're the product." Robinhood's product is its users. Citadel buys them becuase it is profitable. New York representative Alexandria Ocasio-Cortez was exactly right to press Robinhood CEO Vlad Tenev on just this point.
Payment for order flow won't end here. My work builds on that of monetary theorist Hyman Minsky to say that a financial innovation will spread until it triggers a financial crisis. Subprime mortgages, which drove the 2008 crisis, were an innovation that was widely understood only after the meltdown. It might change its name or form, but with so much money being made, payment for order flow won't disappear.
Robinhood built its platform to deliver users to its big Wall Street customers. When the Redditors started to make money, Robinhood pulled the plug. Citadel and Melvin will come out of this unscathed. But while the spotlight is on payment for order flow, we should learn what we can about this new practice. We can't predict the next financial crisis, but we can be prepared.