Timothy D. Golden, Rensselaer Polytechnic Institute – Telecommuting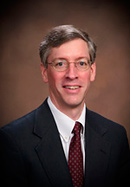 On Rensselaer Polytechnic Institute Week:  Are employees as productive while telecommuting?
Timothy D. Golden, professor of enterprise management and organization, delves into this question.
Timothy Golden's research focuses on remote work, telework, telecommuting, and virtual interactions. He has conducted research in these areas for over 20 years, during which he has investigated a range of related topics, including performance, professional isolation, work-family conflict, the nature of job tasks, career success, exhaustion, coworker relationships, and knowledge sharing, to name a few. His research has appeared in leading academic journals, including the Journal of Applied Psychology, Journal of Management, Journal of Organizational Behavior, Journal of Vocational Behavior, Academy of Management Perspectives, Human Relations, Leadership Quarterly, Journal of Managerial Issues, Journal of Business and Psychology, Psychological Science in the Public Interest, and New Technology, Work and Employment, among others. Golden has received numerous distinctions for his research, including winning four Best Paper Awards. He has frequently been interviewed in the business press, appearing in hundreds of media outlets worldwide, some of which include The Wall Street Journal, Forbes, CNN, MS NBC, U.S. News & World Report, Harvard Business Review's Daily Stat, Reuters, The Washington Post, Atlanta Journal-Constitution, Scientific American, and New York Times Magazine, among others.
In addition to his research, Golden has served as an expert consultant to the United Nation's International Labor Organization, the federal government, and to a number of large and small companies seeking advice based on his research. Additionally, he has served in numerous leadership roles in several national and international professional associations. These include serving as president of the Eastern Academy of Management, research adviser to the International Telework Association and Council, program chair of EAM, track chair at the Southern Management Association, and as chair of the Graduate Scholarship Awards for the Society for Industrial and Organizational Psychology. He is an elected fellow of EAM, and is frequently sought after to speak at conferences and to professional business associations.
Golden brings to the classroom a unique mix of applied experiences in a variety of business settings, combined with an advanced educational background in a broad array of academic disciplines. His teaching has been recognized with several awards, including the Outstanding Teacher Award voted upon by graduate students (twice in three years), as well as winning the Best Exercise Award from the Experiential Learning Association. Prior to working in academia, Golden held several positions in the aerospace, IT, and medical industries, including program management, systems engineering, and space flight engineering working with NASA's space shuttle program.
Telecommuting

Telecommuting is a widely popular work mode that has been experiencing rapid worldwide growth. However, despite telecommuting's growing popularity, its effect on job performance has been a subject of on-going public debate. Does telecommuting impact the job performance of employees.
Research I have conducted with colleagues indicates that the answer lies in understanding how much telecommuting is conducted, as well as the nature of the job and its characteristics.
My research shows that the extent of telecommuting plays a major role in determining any influence that telecommuting may have. The experiences of telecommuters who spend a small amount of time per week working away from the office are likely to differ dramatically from the experiences of those who telecommute more extensively.
Second, not all jobs are alike, and it is important to account for characteristics of the job when determining if telecommuting will impact performance. My research shows that for telecommuters who hold complex jobs, for those in jobs involving low levels of interdependence with others, and for those in jobs with low levels of social support, the extent of telecommuting has a positive association with job performance. In other words, for individuals in these types of jobs, their performance benefits by telecommuting extensively away from the office.
In the end, this research found that telecommuting has either a positive, or neutral, impact on job performance, even for extensive  telecommuters across a wide variety of job characteristics.
Given the many reported benefits of telecommuting, such as work-family flexibility and job satisfaction, additional research is needed so that we can fully harness this increasingly common way of working.