Janet Donohoe, University of West Georgia – Monuments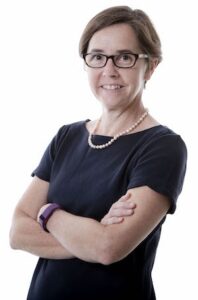 On University of West Georgia Week: Debate over monuments in the U.S. is ongoing.
Janet Donohoe, professor of philosophy, examines the role monuments play in a society.
Dr. Janet Donohoe is the dean of the Honors College and a professor of philosophy in the College of Arts, Culture, and Scientific Inquiry at the University of West Georgia. She has been the dean of the Honors College since 2015 and with the university since 1998. She earned her Ph.D. and master's degrees in philosophy from Boston College in 1998 and 1993, respectively, earning her bachelor's degree in philosophy and Russian from the University of Iowa in 1989. Dr. Donohoe's research focuses on place and phenomenology.
This segment was recorded at The WOLF Internet Radio in the Department of Mass Communications at the University of West Georgia.
Monuments

The current debate about Confederate monuments in the United States has intensified recently. This debate frequently overlooks the complexity of our experience of monuments. As a phenomenologist, I'm interested in the role monuments play in our world. 
Monuments are valuable because they interrupt the everyday and serve as places of intensified meaning. They deliberately transfer tradition across generations and etch history on the physical environment. But we often aim to simplify the past for a unified, static meaning. In constructing a monument, we write the past in stone in an effort to control the meaning of an event or life. The history is told, the story is ended.
In fact, monuments are not static, but dynamic. In spite of our pretensions to control the meaning of the past, monuments are always experienced from within a new historical perspective. Thus, the meaning of monuments can and does change. Think of occasions such as the civil rights rallies that took place in the 1960s on the steps of the Lincoln Memorial. These rallies re-produced the national memory of Lincoln in conjunction with the struggle for civil rights in America. The site of the Lincoln Memorial has been altered and today serves as inspiration for further cries for other forms of civil rights. 
The dynamism of monuments places us in a position of responsibility with respect to their interpretation. As aesthetic objects that grace our landscapes, monuments open a world of the past to us, yet should not be viewed from a distance or with reflective awe. They call us to heighten our awareness as we attempt to understand the tradition from which they arise and to engage in the critique of their ideals, traditions, and our own present through the encounter.